Zebra Blinds Manufacturer Malaysia
Zebra blinds are sometimes referred to as Korean blinds, dual blinds, rainbow blinds, combi-blinds, and shadow blinds. It contains a couple of fabric layers and are usually comprised of perforated (sheer) and polyester material. Zebra blinds dazzle your friends and family with today's hottest trend in custom window treatments.

A special combination of sheer and solid fabric gives the illusion of three-dimensional stripes when you open them. Available in light filtering and blackout fabrics, you'll love the look of elegance they'll add to your home.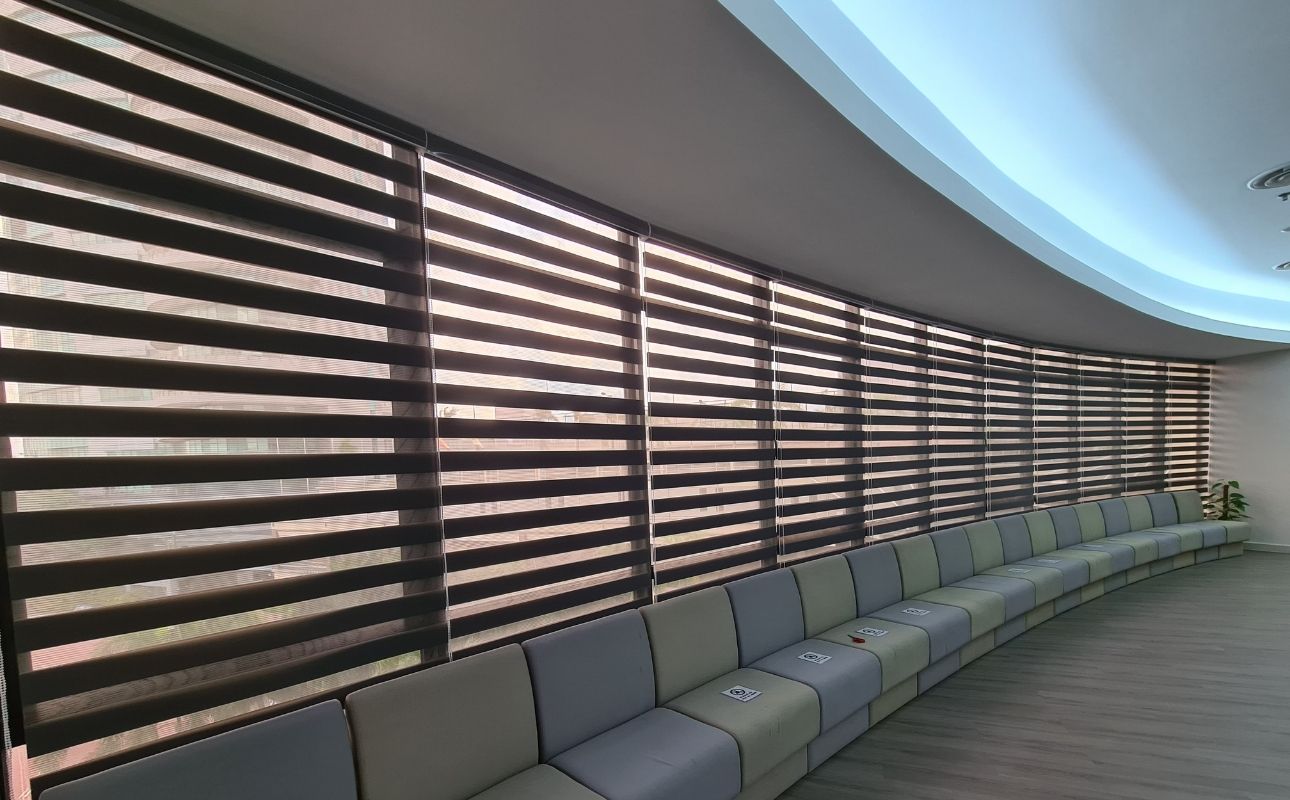 The Benefits of Using Zebra Blinds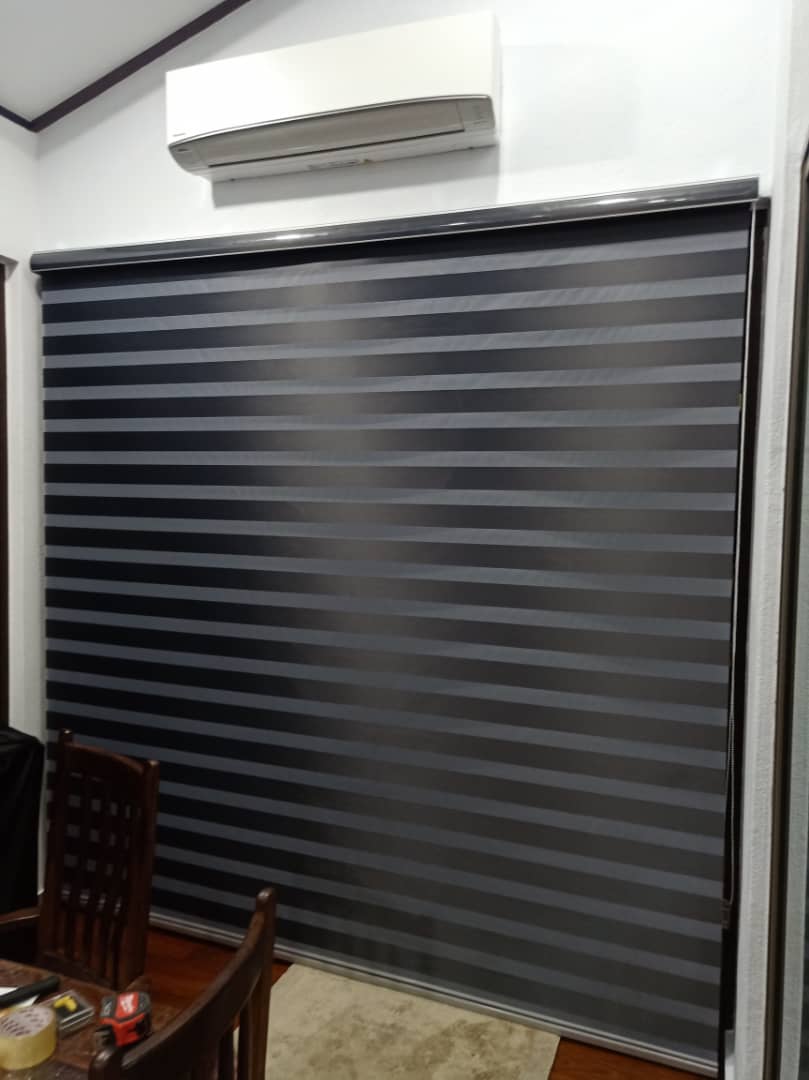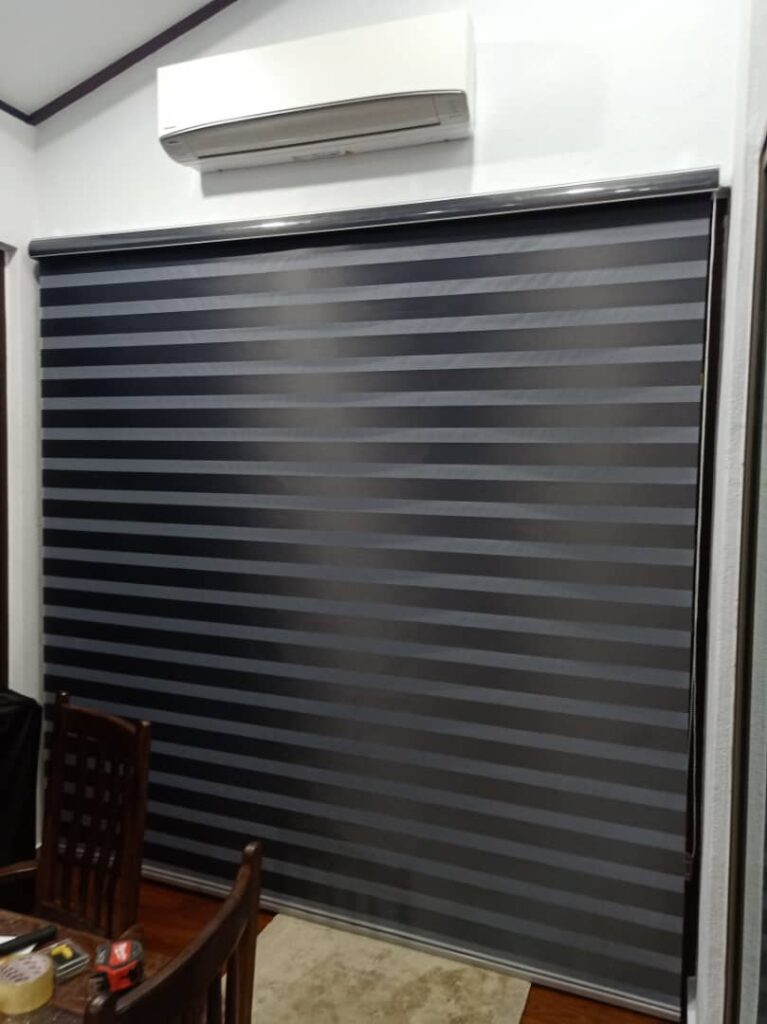 Privacy and Sunlight Regulation
With just a simple pull, you will get your desired light control. In other words, you will have total control over the heat and natural light that enters your room.
Zebra or dual blinds can maintain the interior coolness and also be adjusted to have those perforated areas completely obscured for an absolute privacy that you deserve the most.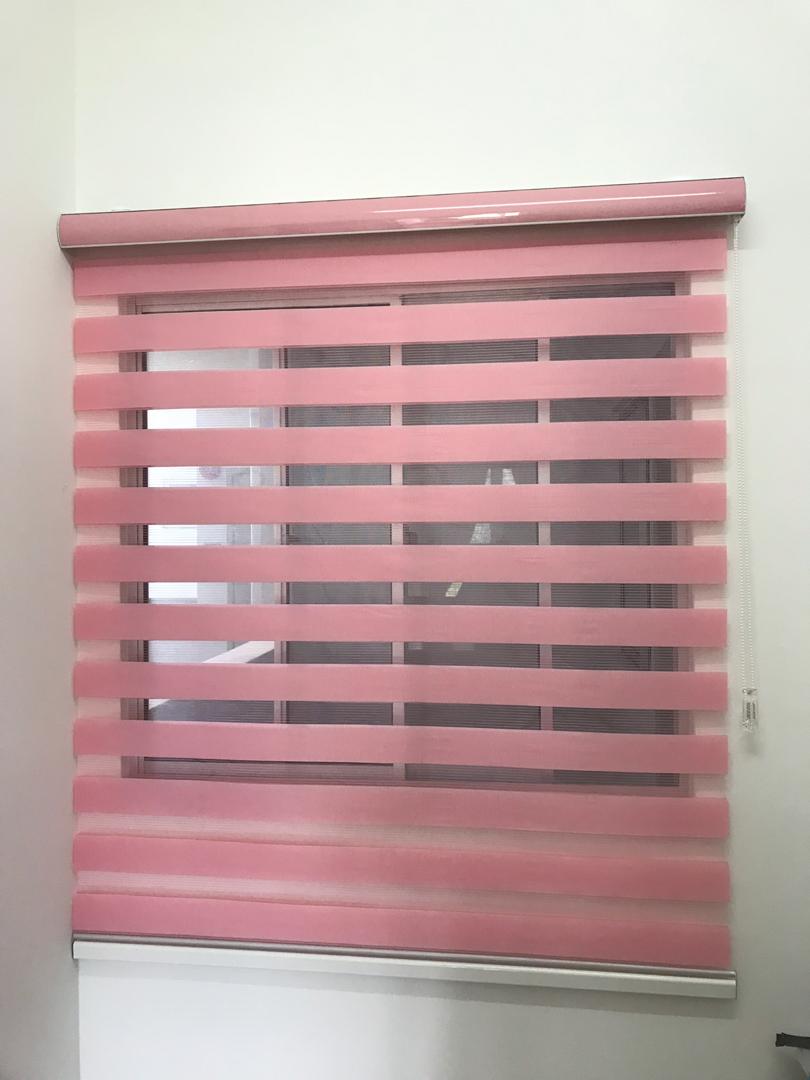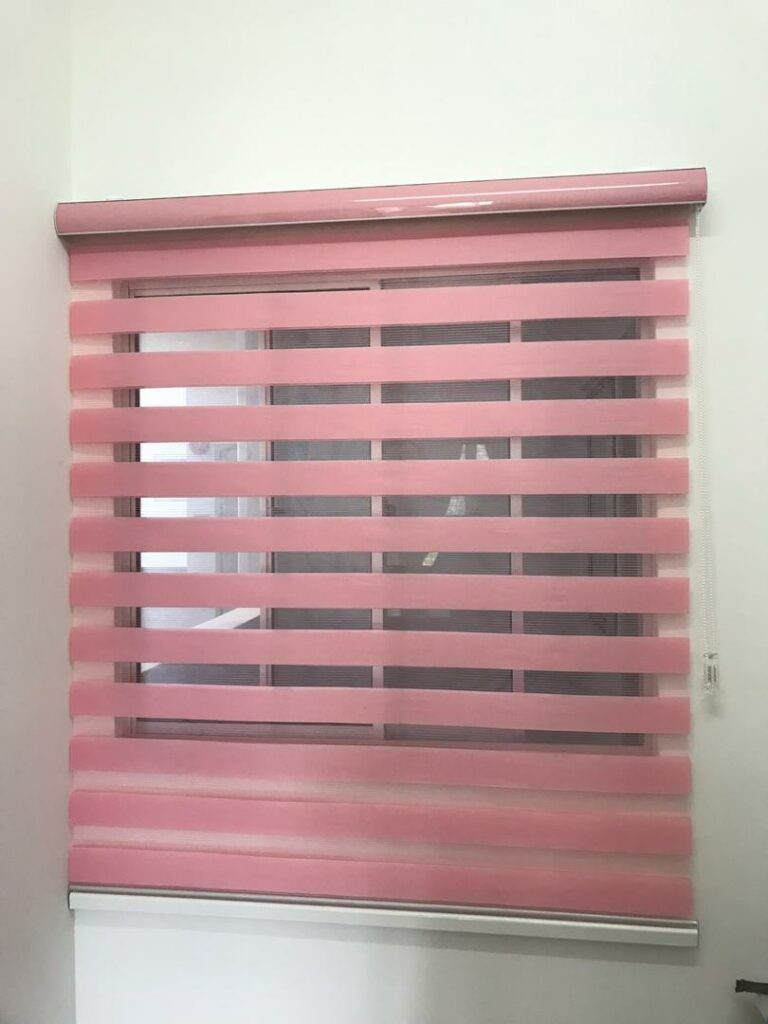 Minimum Maintenance and Easy to clean
Zebra blinds are durable and easy to maintain. A brush or a cleaning cloth is enough to remove any accumulated dirt which helps to maintain their cleaniness.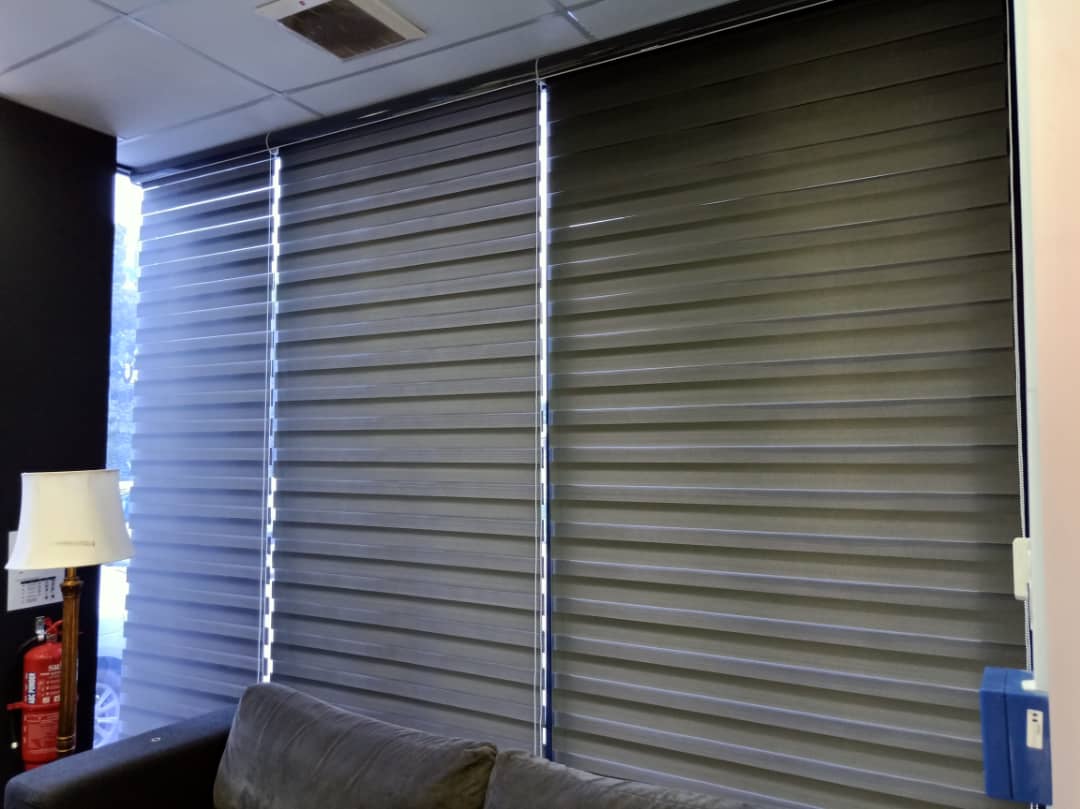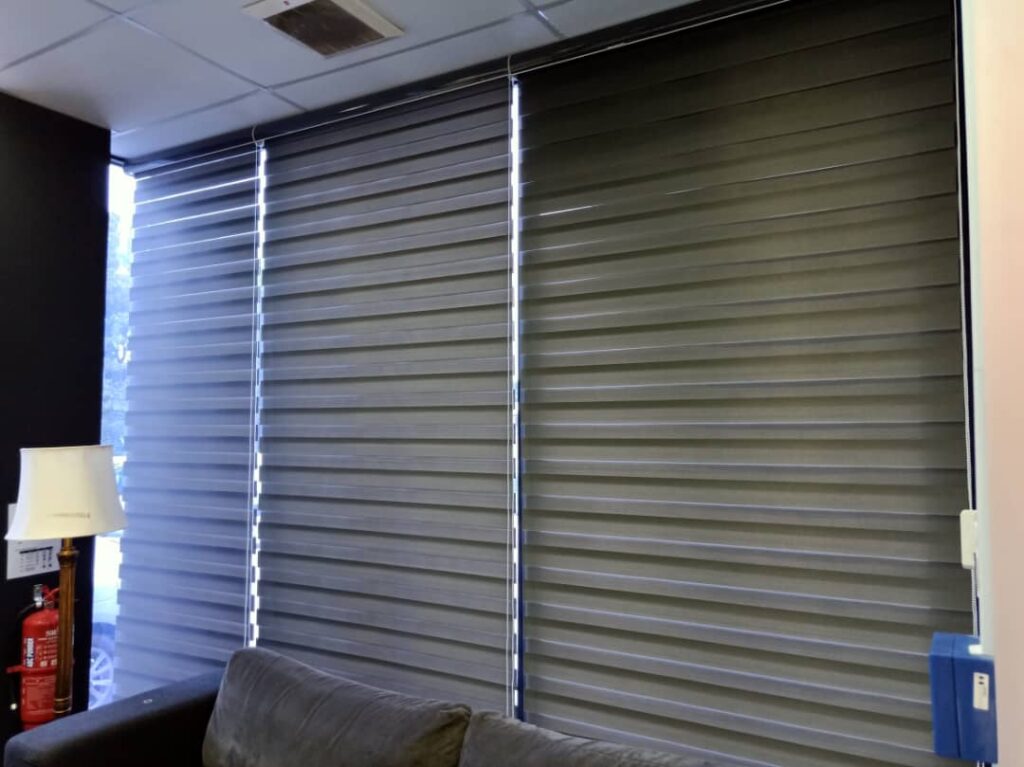 Available in Motorization Zebra Blinds
Zebra blinds' motorization features allow you to control blinds remotely via a remote or a mobile app. These motorized blinds can also be managed by voice recognition (via Amazon Alexa or Google Home).
Follow the motorization trend to really "handle it." Order them with an available motorized lift system to power and program blinds individually from a single remote. With the touch of a button, easily control these custom window coverings on hard to reach and extra large windows.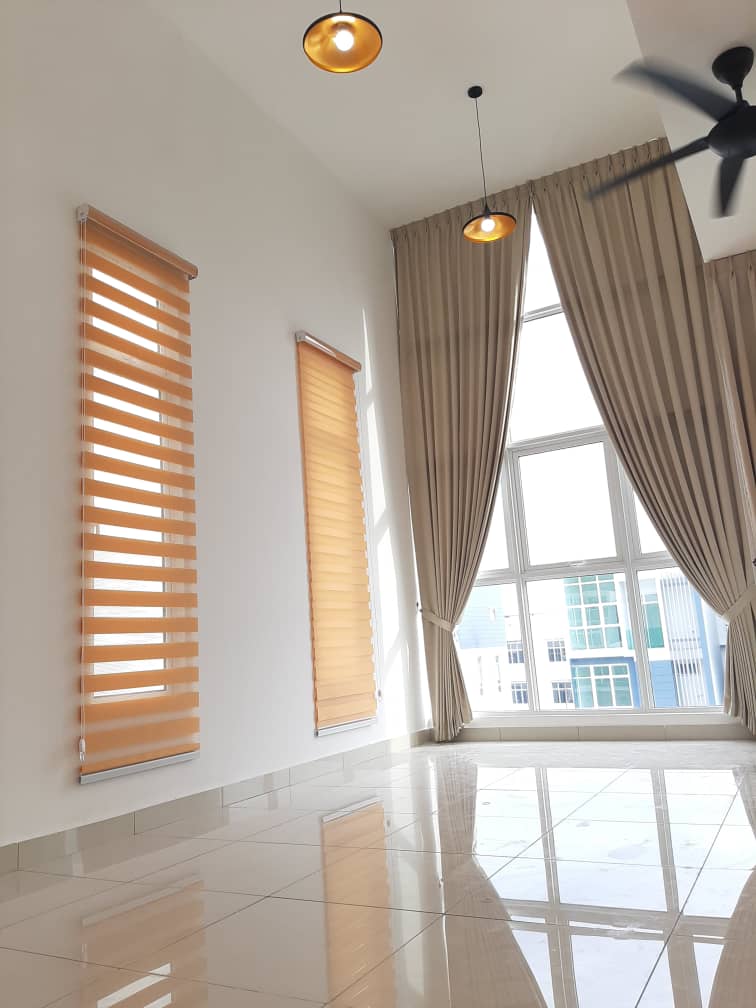 A Fresh Selection of Texture, Color, and Design
New Way zebra blinds collections provide wide ranges of fabric colors, textures, and widths to pick from in order to find the right shades combination for your home.
Zebra blind is elegant and blends well with just about every kind of interior, this includes minimalist and baroque rooms style. New Way's zebra blinds are well-built with highest standard accessories. Therefore, we are confident to provide every customer a minimum of 3 years warranty on all our blinds.
Visit our showroom to view our
Zebra blinds collections.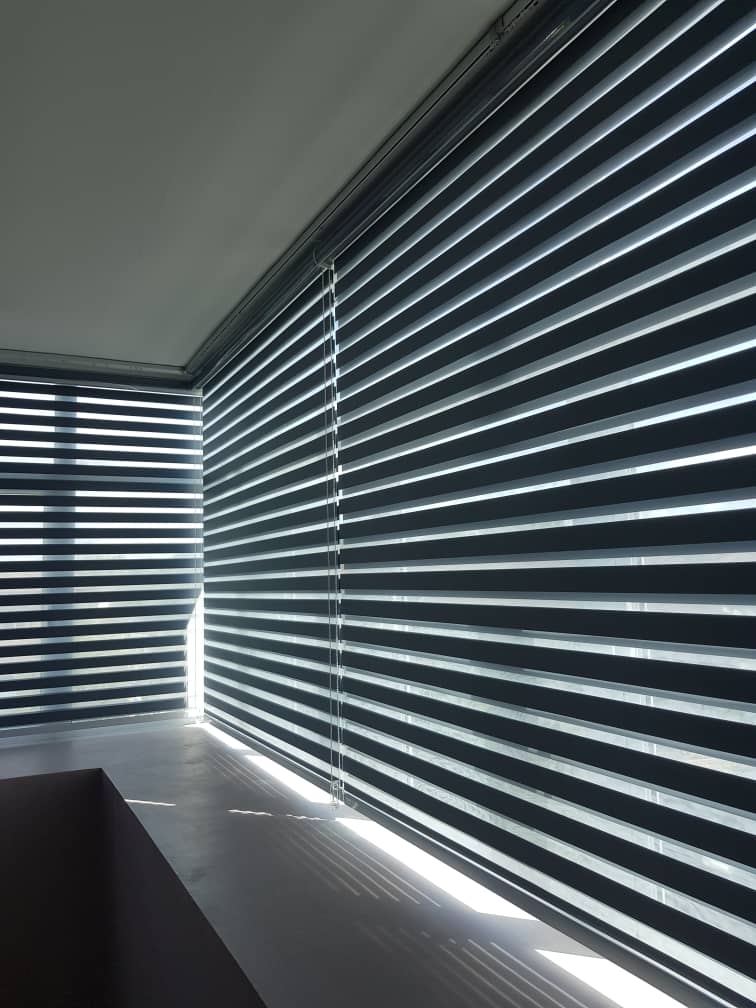 Talk to New Way
Zebra Blinds Manufacturer
New Way is one of the top zebra blinds manufacturer in Malaysia. Zebra blinds or known as dual/rainbow blind is very popular in Malaysia due to its light control.
We manufacture and assemble zebra blinds locally in Malaysia. Guaranteed high in quality and made with long lasting durable accessories ensuring your zebra blinds last more than 10+ years. Enquire now and be our dealer.
New Way's Zebra Blinds Past Projects