Premium Hotel Ripple Fold Input Calculator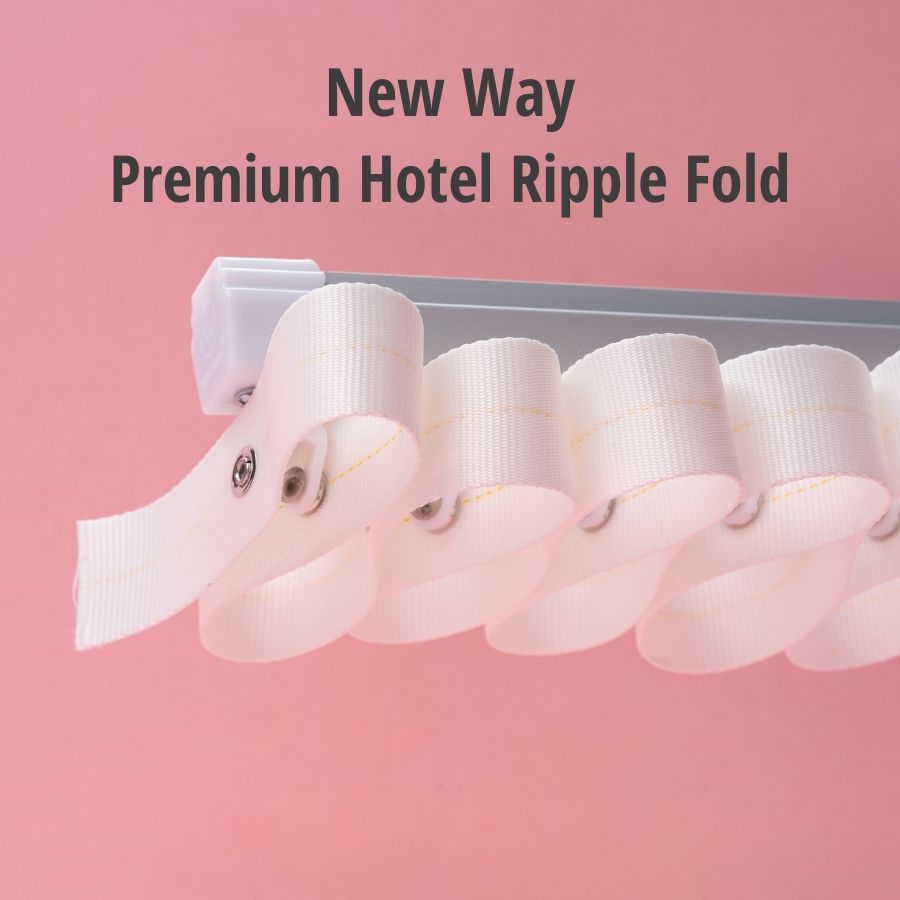 This is a formula specially designed by New Way to calculate number of stops/buttons required to make premium hotel ripple fold curtain track. To use it, you just need to input the width of the curtain track (in millimetres) and whether it is center open or side open for curtains. The formula below takes assumption that the spacing between ripple fold runners are 60mm
Please link to this page as credit if you wish to use our formula for your own project. It's a custom formula designed by NewWay for our Premium Hotel Ripple Fold series.
Description
Input
Width (mm)
Enter 1 For Center Open
Enter 2 For Side Open
No of stops/buttons and length of ripple fold tape required
Below are the output results based on the width and type of openings required for your curtains.
| Description | Results | UOM | Results | UOM |
| --- | --- | --- | --- | --- |
| Premium Hotel Runners | | Stops | | |
| 125mm Tape (Side Open) | | Stops | | meter |
| 125mm Tape (Center Open) | | Stops | | meter |
| 107mm Tape (Side Open) | | Stops | | meter |
| 107mm Tape (Side Open) | | Stops | | meter |