Kayu Langsir / Curtain Rods Manufacturer
New Way is one of the largest manufacturer of wooden curtain rods ("rod kayu langsir") in Malaysia. Our curtain rods are made from hard wood (eg. Meranti, Merbau) and guaranteed in quality. Our wooden curtain rods can sustain very very heavy curtain load without deforming as we do not utilize any finger joint in making rods.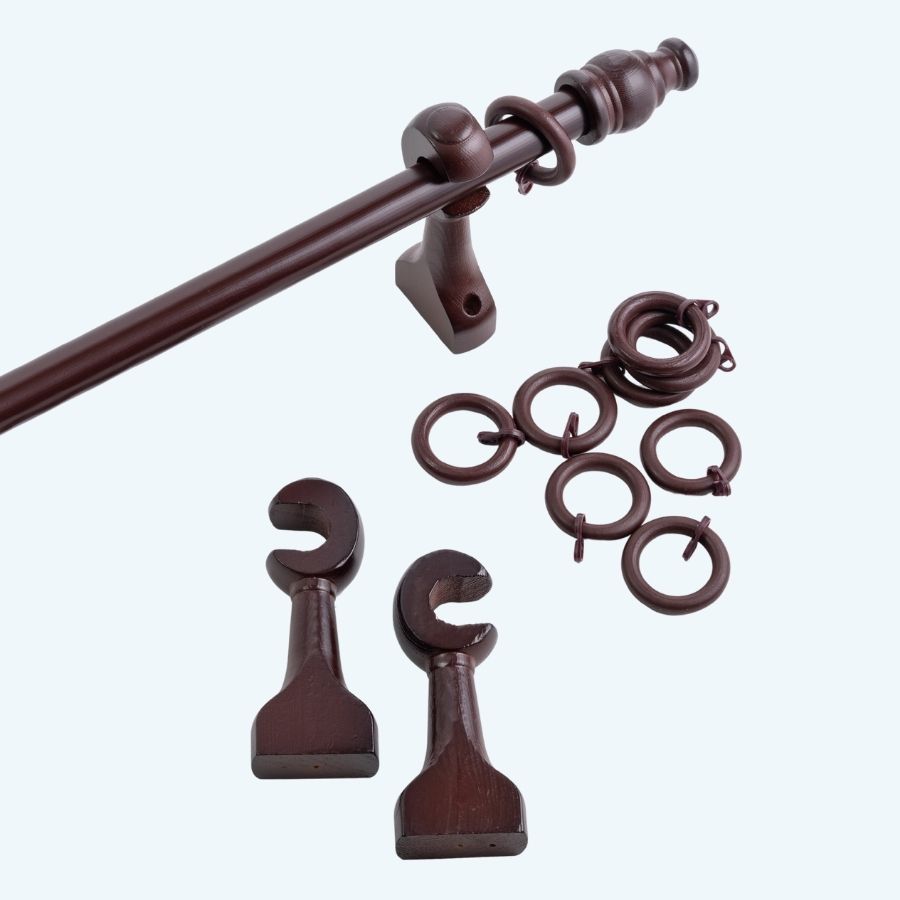 Benefits of wooden curtain rods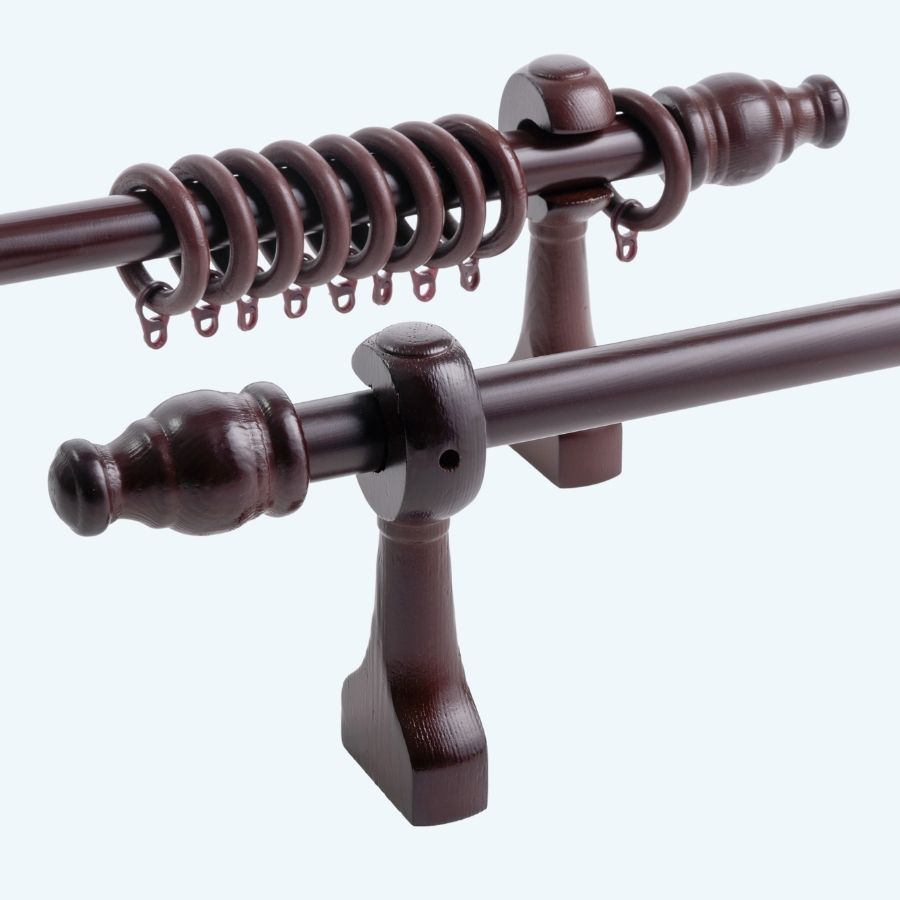 No Finger Joint!
We are proud to announce that all our wooden curtain rods do not have finger joint. Our wooden kayu langsir rods are made in one piece thereby guarantee quality and be able to sustain very heavy curtain weight.

Wooden curtain rods with no finger joints are very expensive to produce but we do not compromise in quality, all our wooden rods guarantee will not sag or deform in shape under heavy curtain load. This is the main reason why many retail shops are selling our product with confidence.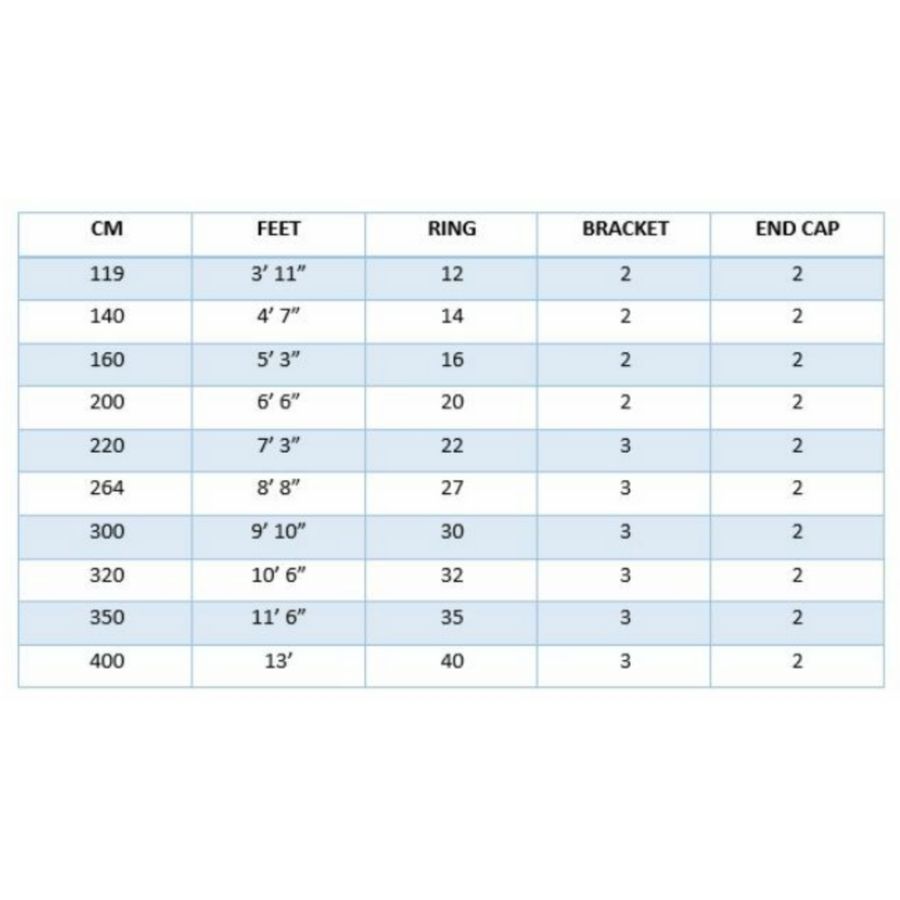 Many Sizes Up to 13′ (400cm)
All our wooden curtain rods are nicely packed with rings, brackets and end caps. We have ready made sizes up from 4ft (120cm) up to 13ft (400cm). Available sizes can be seen in the size chart beside.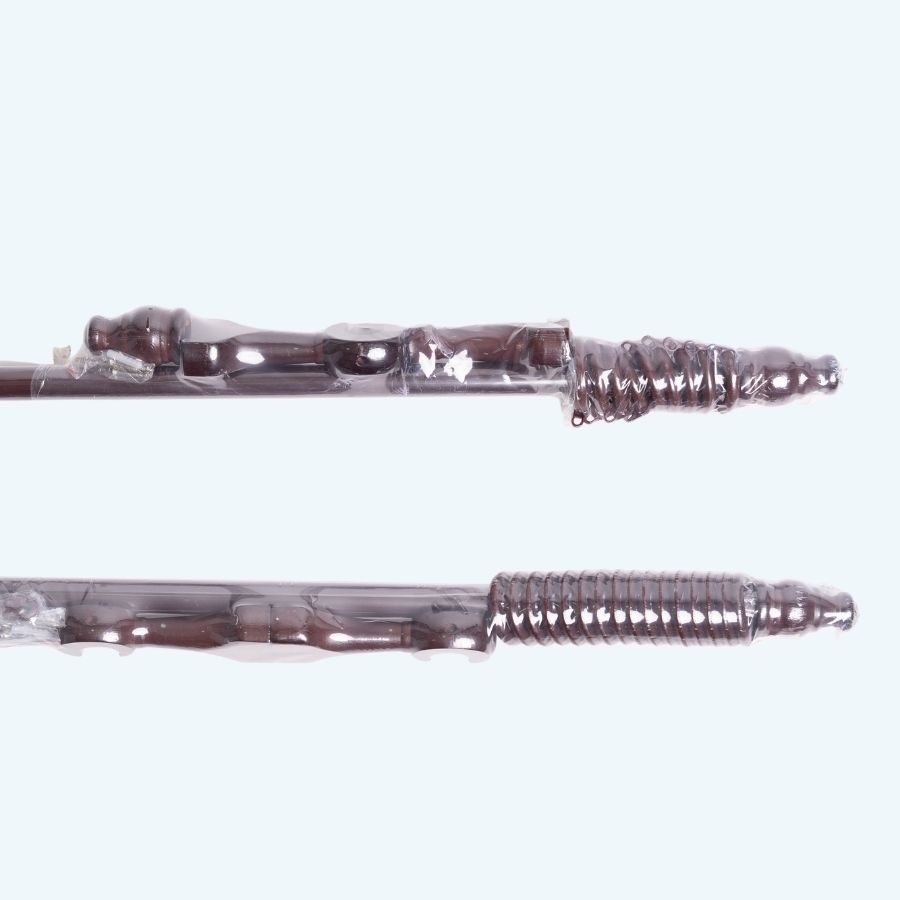 Shrink Wrapped With All Accessories
Our wooden curtain rods are shink wrapped with all associated wooden rod kayu langsir accessories included. Then to ensure delivery without damages, we would provide one carton box for every 12pcs of wooden rod.
Talk to New Way
Kayu Langsir Curtain Rods Manufacturer
When it comes to curtain rods kayu langsir, New Way is one of the largest wholesaler and manufacturer in Malaysia. We have powder coating facility producing kayu langsir wooden rods 365 days. Here in New Way, we have many sizes of wooden rods to choose from.

Our wooden rods are top in quality with extremely strict quality control in finishing. We guarantee our wooden rods will not sag /deformed under huge blackout curtain weight. Fix them up onto your curtains and blends them well with your interior decoration and create the perfect home you ever wanted.
Kayu Langsir Curtain Rod Inspirations
Wooden Rods Accessories