Heavy Duty Roman Tracks (8kg)
New Way is one of the largest manufacturer of roman track. Our heavy duty roman blind track is very modern and use a bead chain lift system to raise and lower the blind. Chains are provided with a tension device for child safety. The tension device must be installed for the shades to operate properly. Sleek, miniature pleat battens, band guides, and cords are used to lift the blinds into neat folds.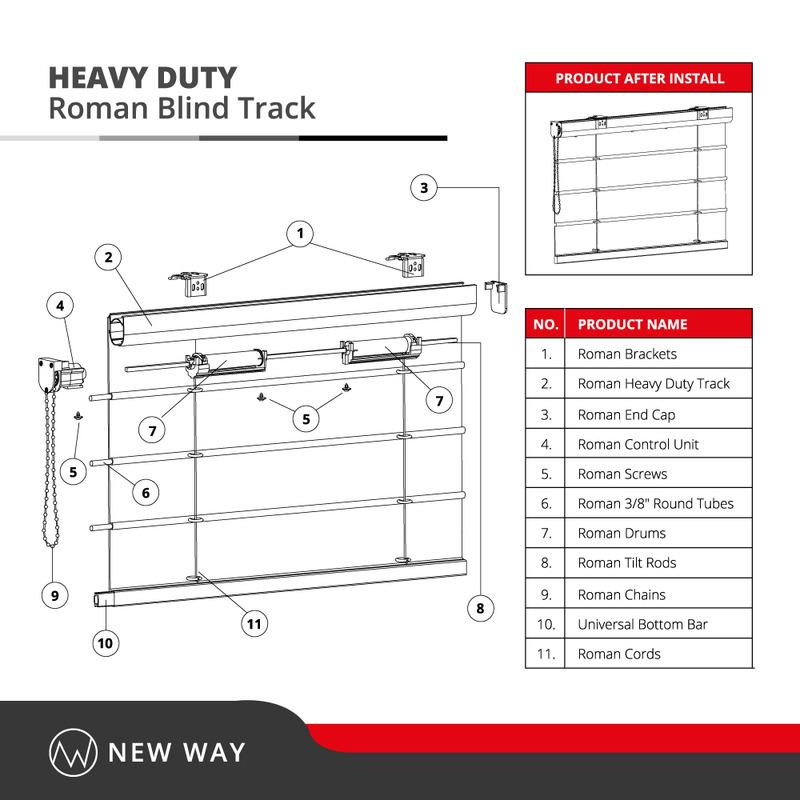 Benefits Of Our Roman Tracks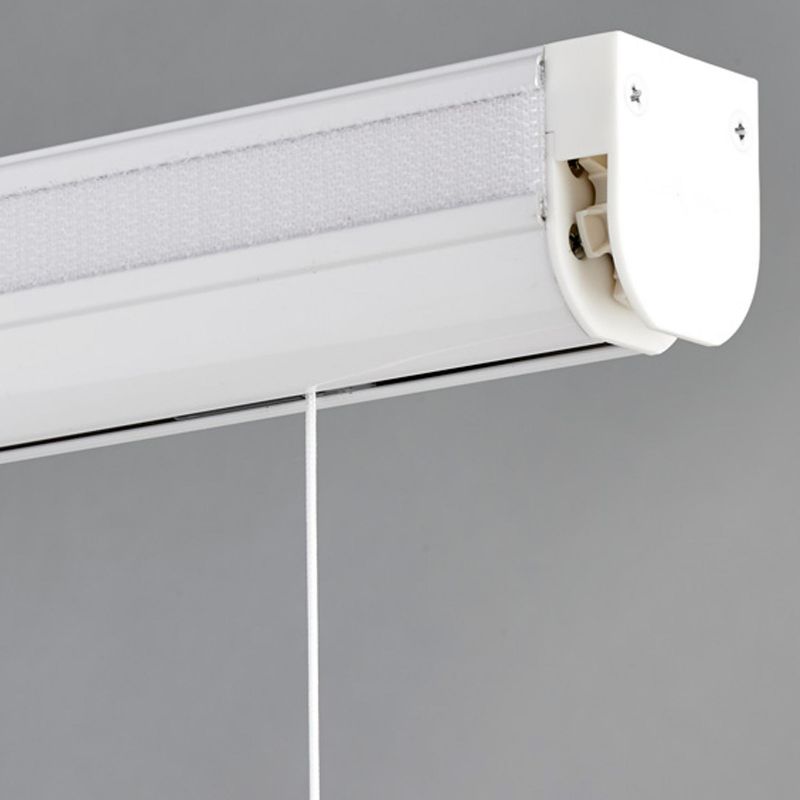 Heavy Duty 8kg Roman Tracks
Our latest Premier Roman Blind Tracks are supplied with full fitting instructions however if you have any questions once you receive your track, please do not hesitate to contact us and we'll talk you through the process.
The latest technology has allows for the Fast Lift Control Unit to simply detatch itself from the track if approx. 7kg of pressure is applied. These tracks are supplied fully complaint with current British legislation, EN13120:2009 + A1:2014.
Headrail can be easily cut down to required size using the enclosed Cutting Guide and a Hacksaw. Headrail measures 37mm tall x 32mm deep.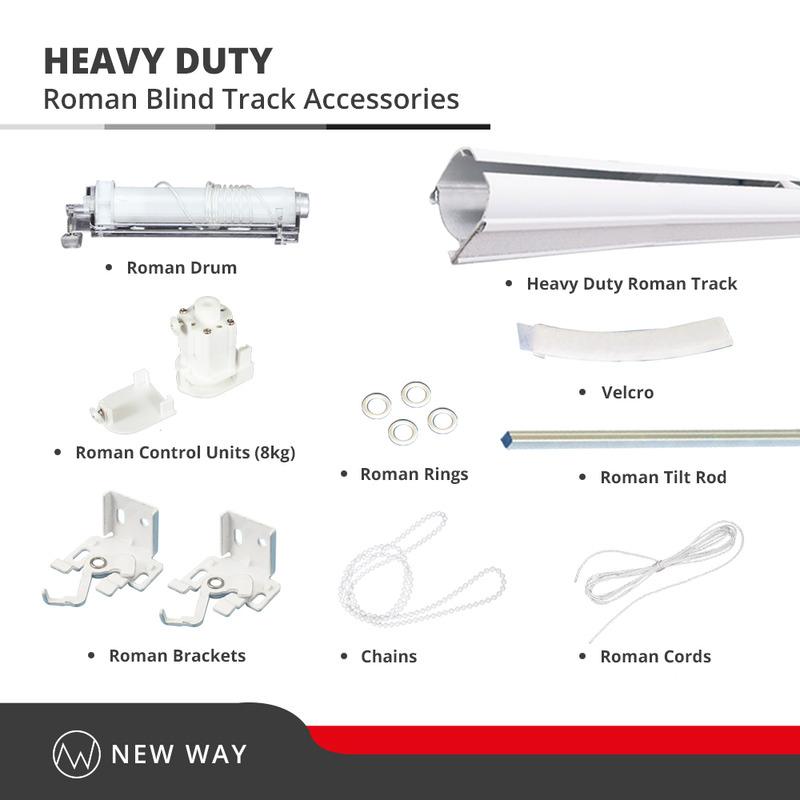 State of the art roman cord tie
Our roman tracks come with latest state of art roman cord tie. Our cord tie consists of spring mechanism that allows complete frictionless adjustment of roman shades. You can adjust it on-site to prevent the blinds from swaying one side (not straight overall).