Hospital Cubicle Curtain Tracks Manufacturer
Those who design or administrate medical facilities, clinics and hospitals know that budgets and space are often limited. Having access to multiple treatment rooms is not always an option, and thus, require cubicle style curtain tracks. This enables treatment rooms to lay out any number of cubicle spaces while retaining privacy during treatment.

New Way is one of the largest manufacturer of hospital cubicle curtain tracks ("rail langsir hospital") across Malaysia. Our cubicle curtain tracks is widely installed in hospitals, clinics, surau, mosque, massage centres, treatment centres, old folks home, private nursery room and many more.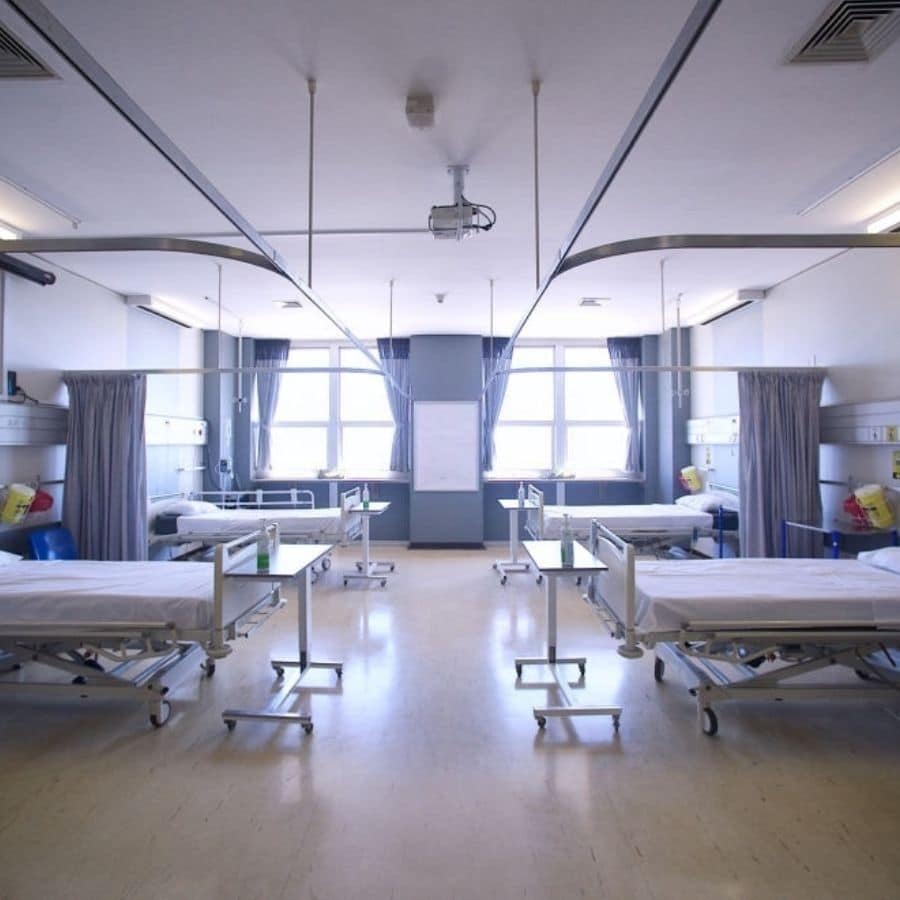 Most Common Hospital Cubicle Layouts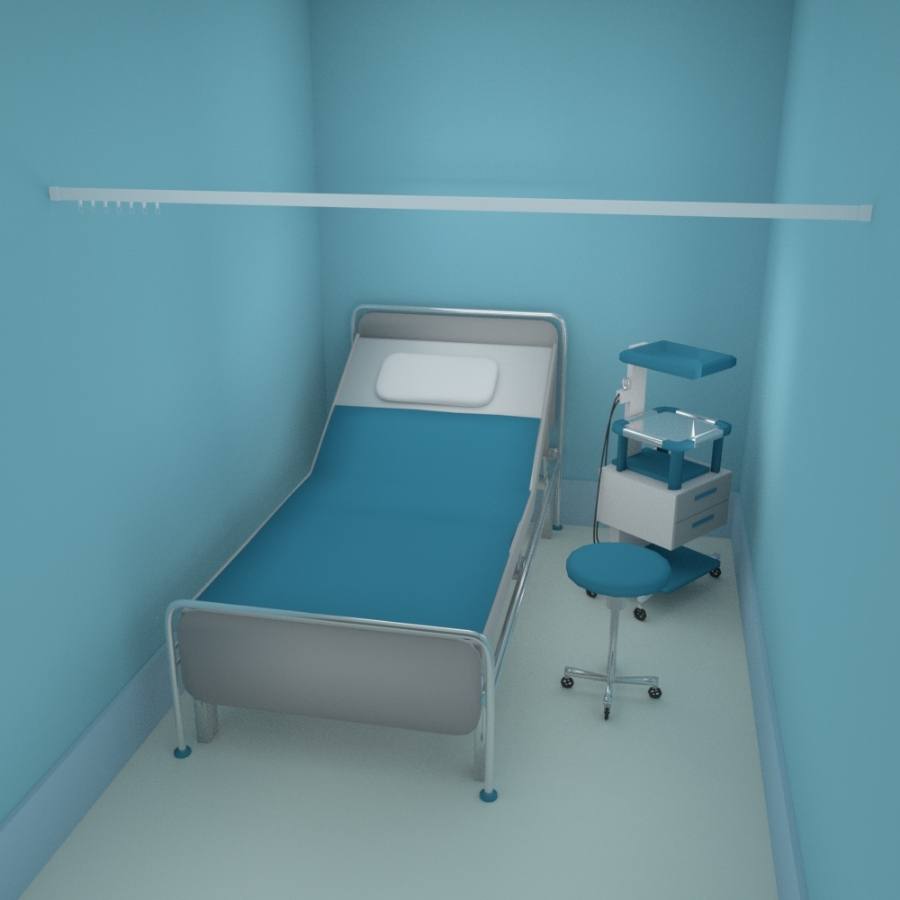 Straight
Straight hospital curtain track across the room with 2 end fix bracket attached to the wall guarantee perfect stability.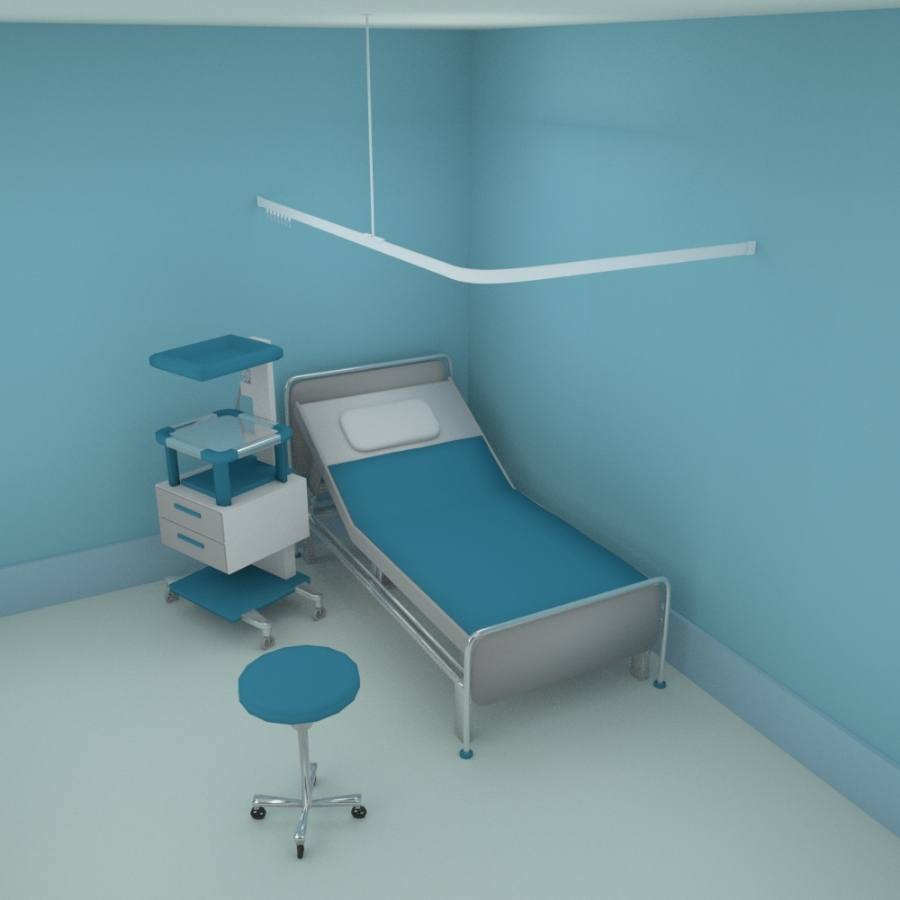 L Shape
Hospital curtain track "L Shape" hanging with one suspended rod and 2 end fix bracket attached to the wall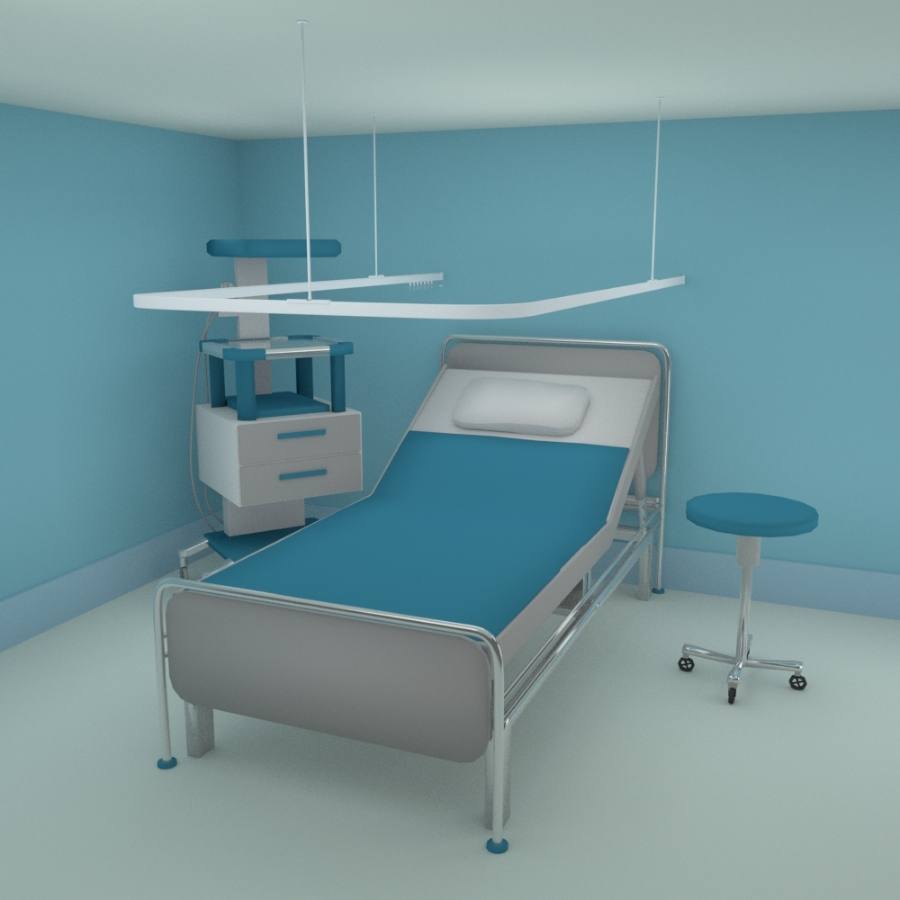 U Shape
Hospital curtain track "U Shape" hanging with three suspended rod and 2 end fix bracket attached to the wall
How New Way's hospital cubicle curtain track works?
Suspended from ceiling, the hospital medical cubicle curtain tracks can be installed and laid out to create an open space easily divided into many spaces by curtains that run in the different tracks and paths.
They can be flush mounted to the ceiling, or if a space has much higher ceilings, specialized hardware is available to allow the tracks to be mounted from the ceiling holder and then a framework of spaces is mapped out below.
Hospital Clinic Cubicle Tracks Layout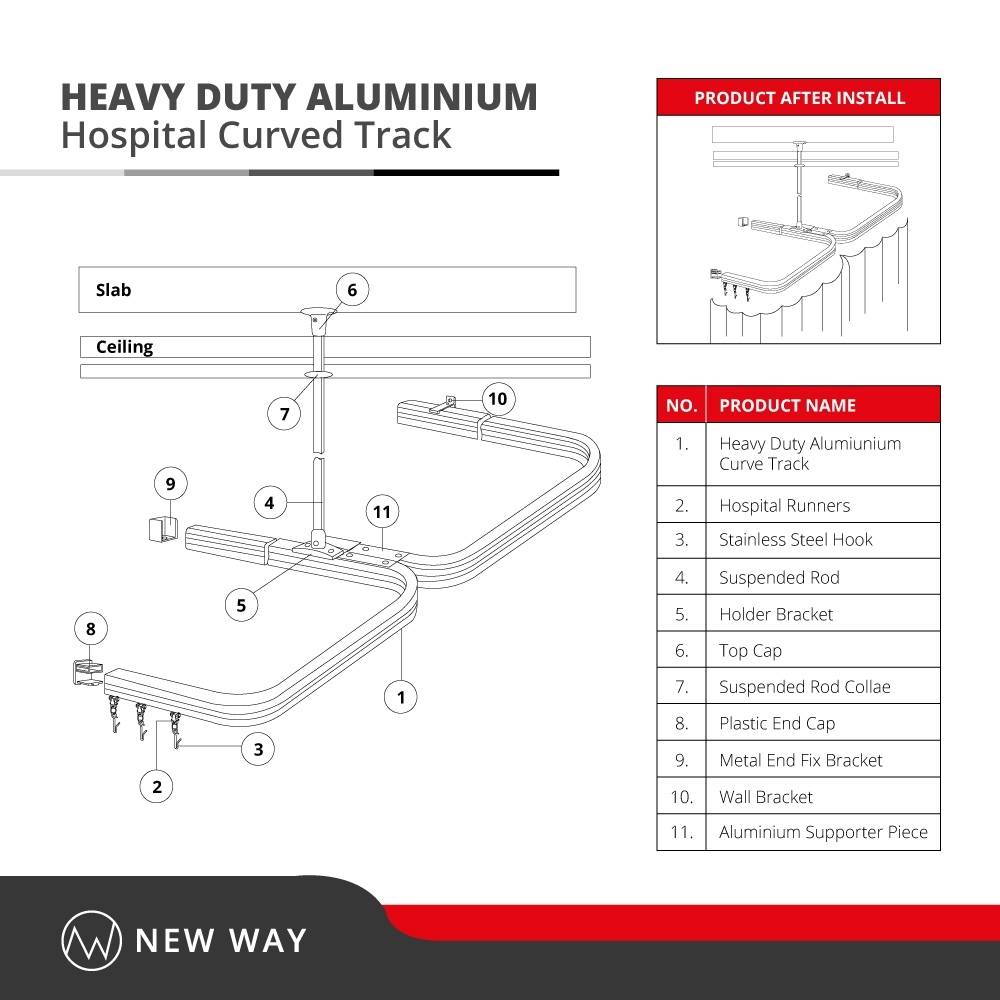 Why choose Hospital Cubicle Curtain Tracks?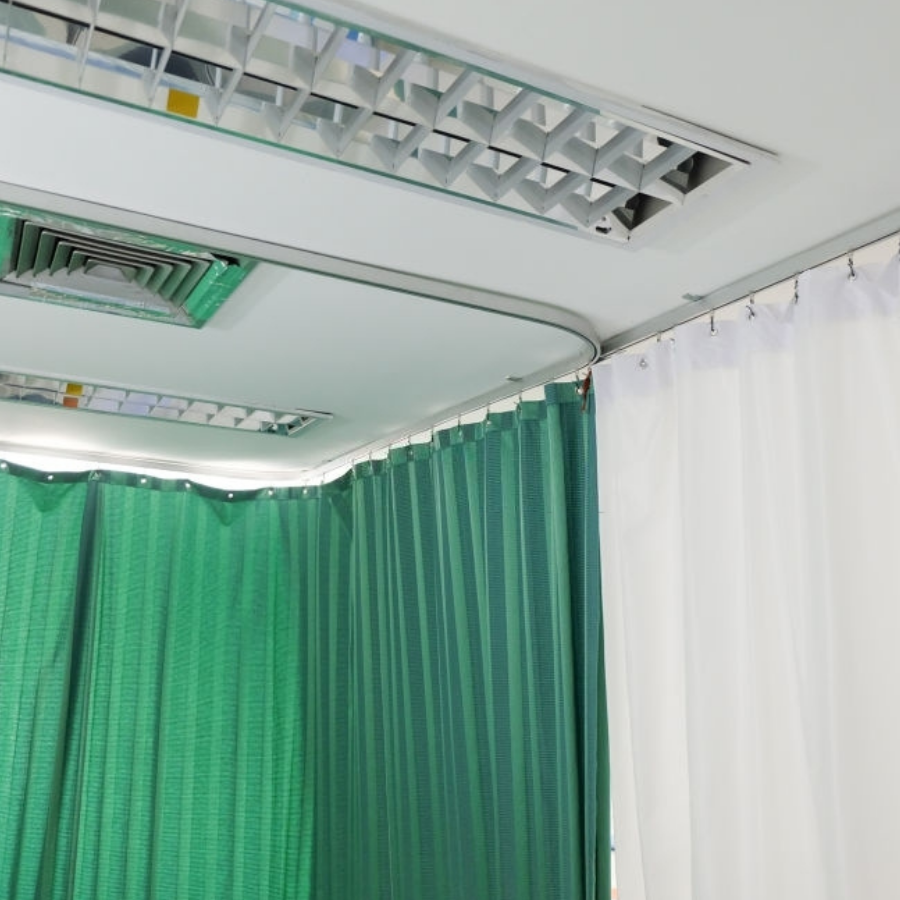 Design Optimization For Any Floor Layouts
Using hospital medical cubicle curtain tracks means that any designer or architect can map out a floor plan that creates the best treatment area imaginable. Whether it is an emergency facility that may need to be wide open and keep every bed in sight, or that same space requiring the option to conceal a single patient, the hospital curtain tracks make it possible.
If the space takes in new equipment and needs to reconfigure a floor plan, the use of the overhead tracks enables easy changes and installation. Although the curtains used in a hospital are designed to be antibacterial / antiseptic and resist any sort of contamination, they need to be laundered frequently and the Hospital tracks features easy to use end caps and components that make it a simple task to remove curtains and keep things sterile and clean.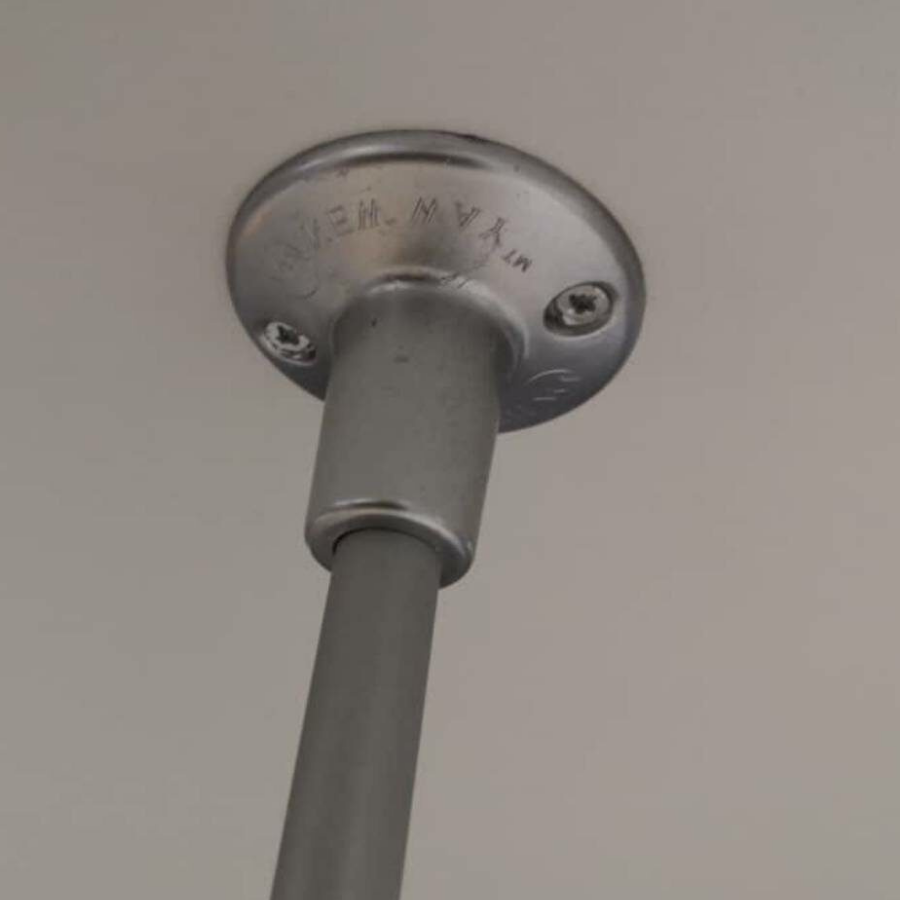 Highly Durable For Hospital Environment
One thing about the Hospital Series tracks and hardware is that each component is designed to withstand the kinds of wear and tear that occur whenever curtains are used within a medical or treatment space. For example, patients may tug at curtains to get attention, or even use them to pull themselves up and out of a bed or chair – and it is crucial that the tracks and curtains remain firmly in place.
New Way's Hospital curtain tracks are designed to install with the utmost stability and strength and to withstand a patient's weight pulling them downward. The same can be said of the components such as ceiling holders, the rollers, and even end caps that snap snugly into position.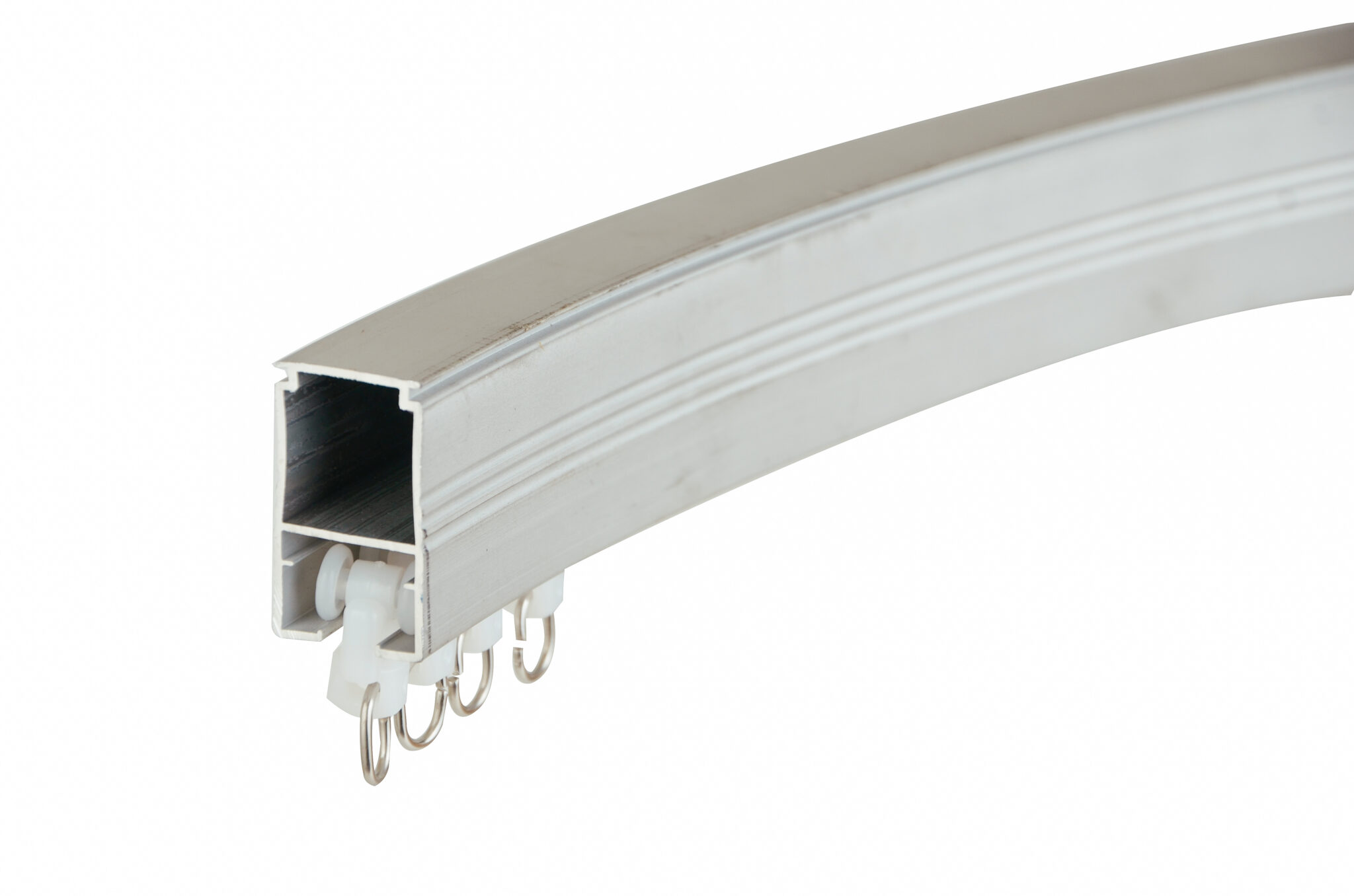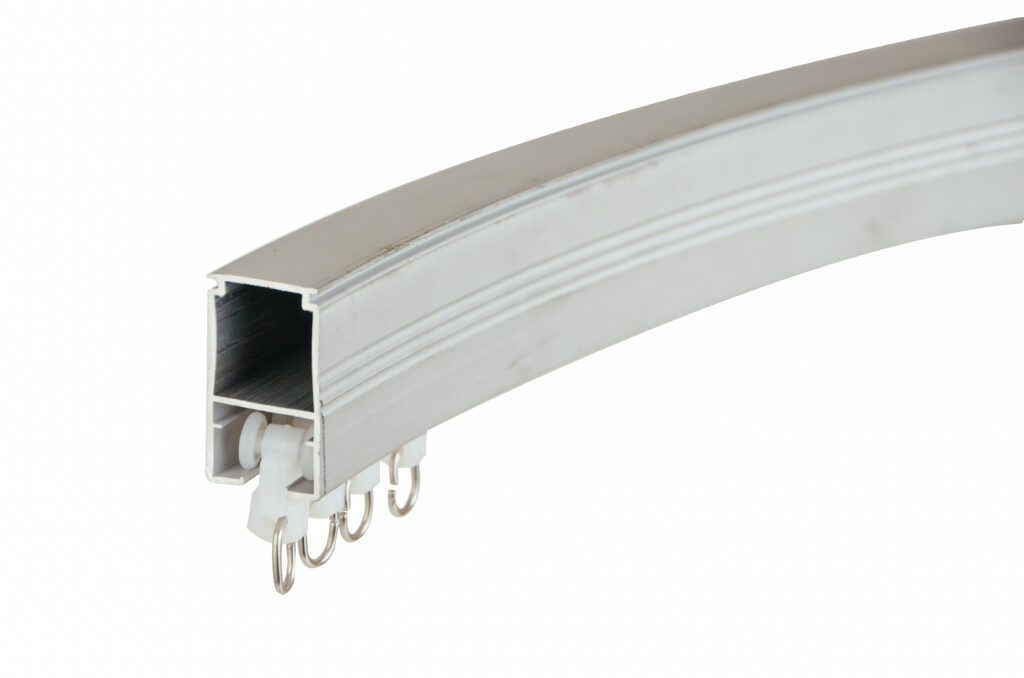 Heavy Duty Hospital Curtain Tracks Accessories
The Hospital Series tracks and components make it incredibly easy to install in any number of spaces and count on a seamless operation. New Way entire hospital curtain track system has been designed with heavy duty performance and usage in mind. We guarantee them to be easy to clean, install, and durable for years to come.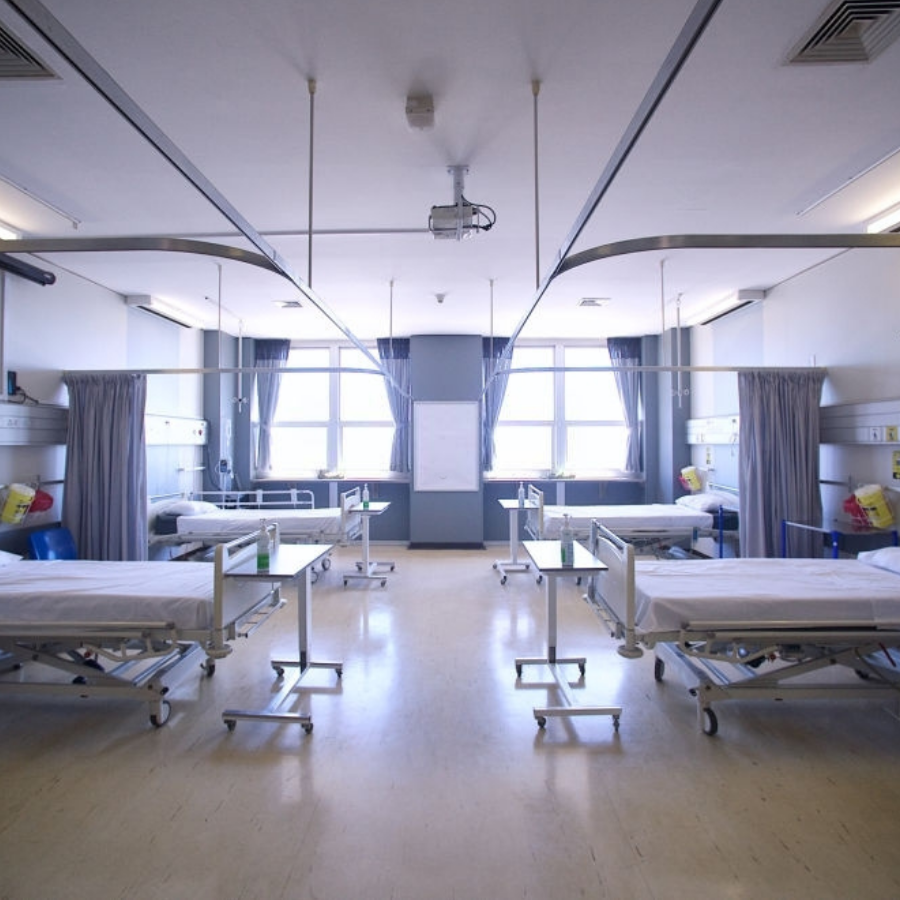 Talk to New Way
Hospital Cubicle Track Expert
New Way is one of the top hospital cubicle medical curtain tracks manufacturer in Malaysia. We provide a wide range of medical suspended tracks of various quality and colors for you to choose from.
Want to find a solution for your clinic / hospital / massage centres / mosque layout space? You have come to the right place. We manufactures cubicle curtain track for you to hang your curtain no matter what type of layout you want to have. We have expert consultants ready to help you with your odd shapes cubicle requirements.
New Way Hospital Curtain Tracks Past Projects
Hospital Track Accessories