Curtain Eyelet Rings & Langsir Eyelets Manufacturer
The use of curtain eyelet rings is a common practice when making a modern or sleek window dressing. Curtain eyelets ("langsir eyelets") install over existing eyelets or can be added to a panel to create a unique look. In the past, eyelets were made of only a limited number of materials and were plain rings that were far more utility than fashion. Today, curtain eyelets can be found in an array of sizes and even with raised designs to add another layer or element to your window décor. It is an alternative to the traditional curtain hooks and tapes combination.
Choose from any number of looks, including curtain eyelets in such hues as: Black, White, Matte Silver, Matte Gold, Purple, Brown, Chrome Gold, Chrome Silver, Bronze Red, Antique Green, and more.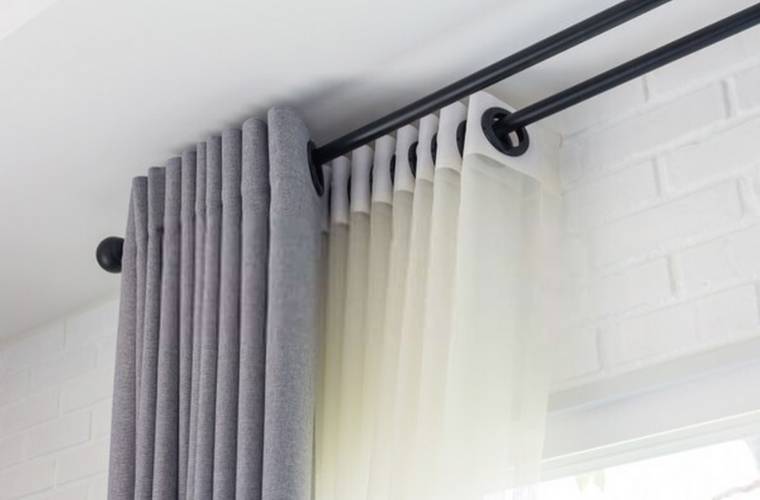 Curtain Eyelets & Langsir Eyelets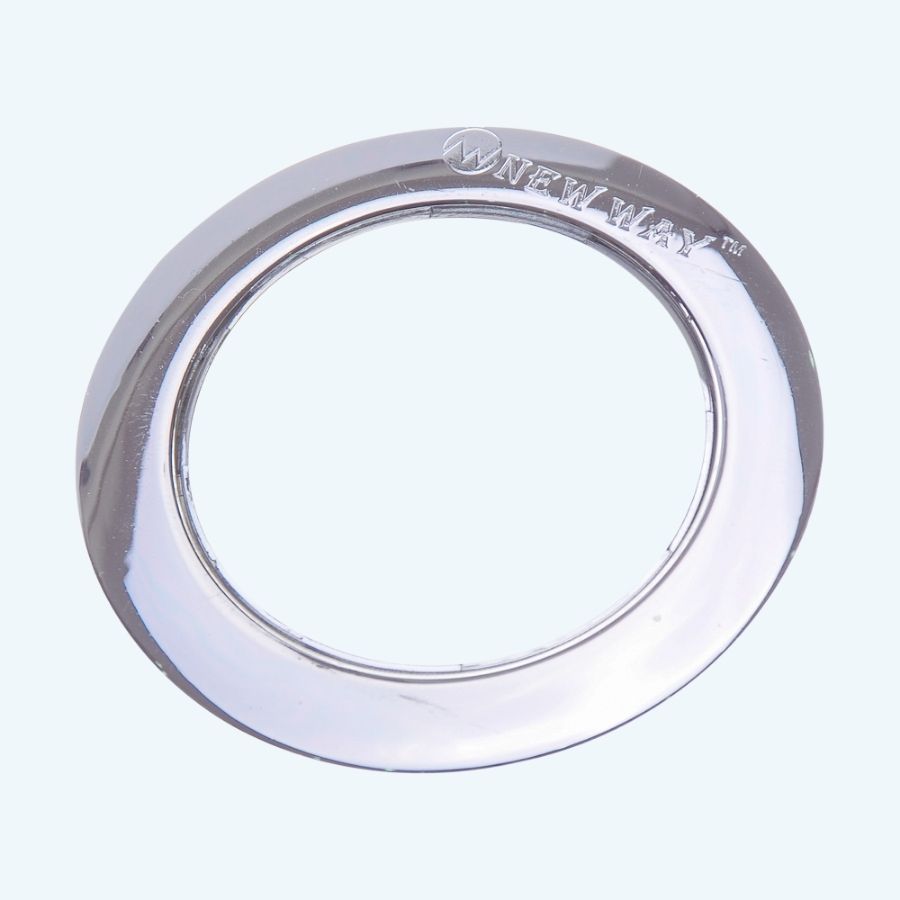 50+ colors and styles for selection
Experts will all agree that eyelet curtains are both fashionable and quite dramatic. Many think of them as the most affordable way to hang window dressings, but that is not the case. They are actually very tailored and tasteful and can be designed to offer extremely deep folds to the fabric, which is a startling visual effect on any window.
Additionally, the rings can be chosen to coordinate with the rod or with another element in the room. For example, a contemporary space can feature a matte silver rod along with curtain eyelets in a matte silver finish. Against the color of the drape, it creates a lot of visual interest. Far different from pleated curtains, those made with eyelets are classic yet contemporary.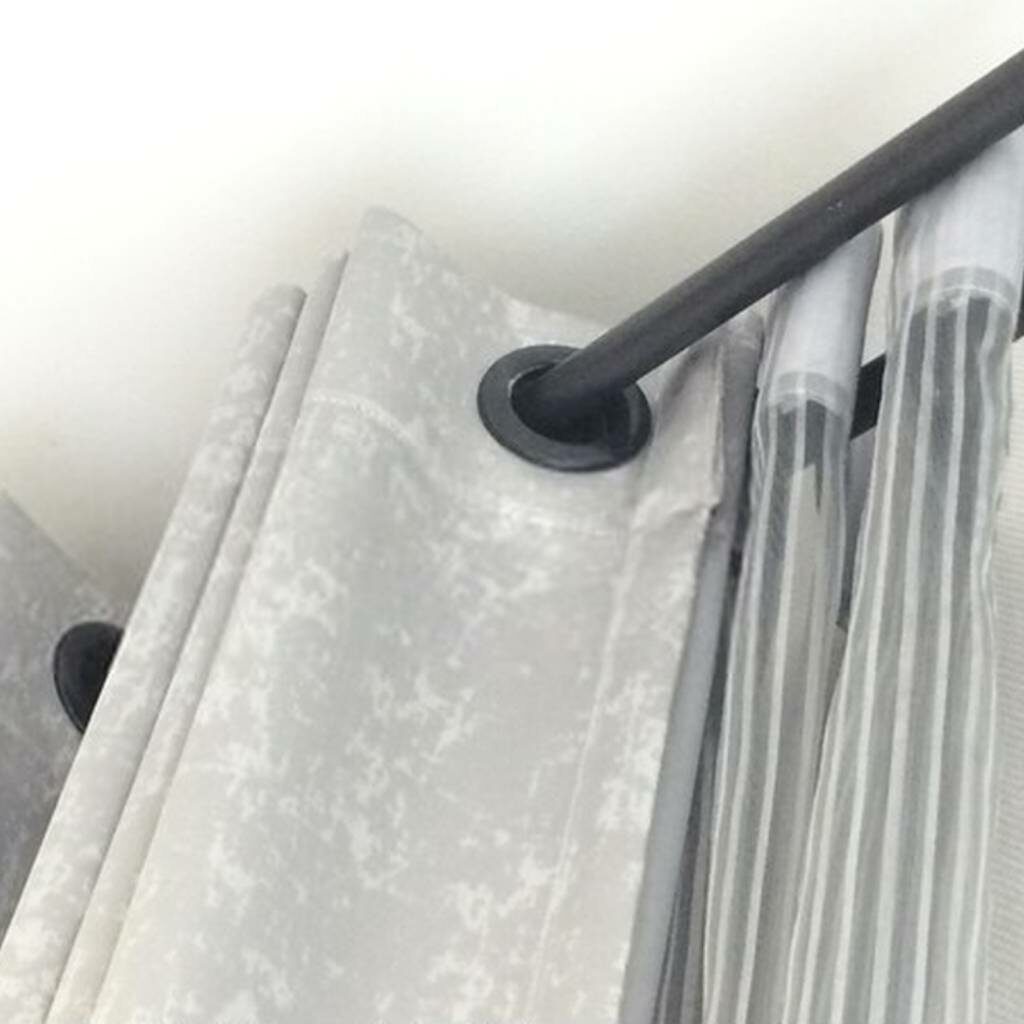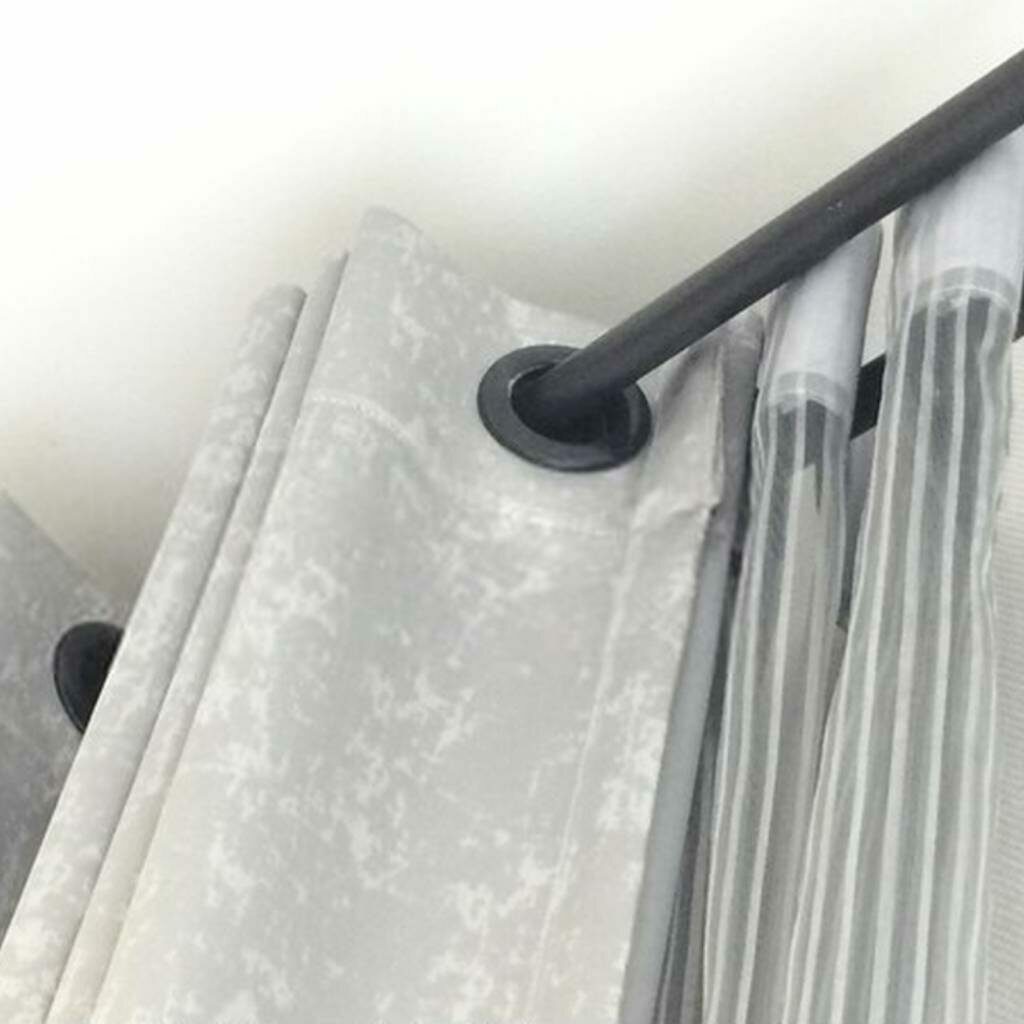 How to Use Curtain Eyelets
When a decorating scheme or budget calls for curtains that can be hung from a single rod, the use of curtain eyelets is a definite option. They slide right over a rod and create a gentle curving drape to the panel. They mount in a clean and even manner, eliminating uneven hems, sagging and other issues. Instead, the curtains fitted with eyelets are tidy and will open and close with a sweep of the hand.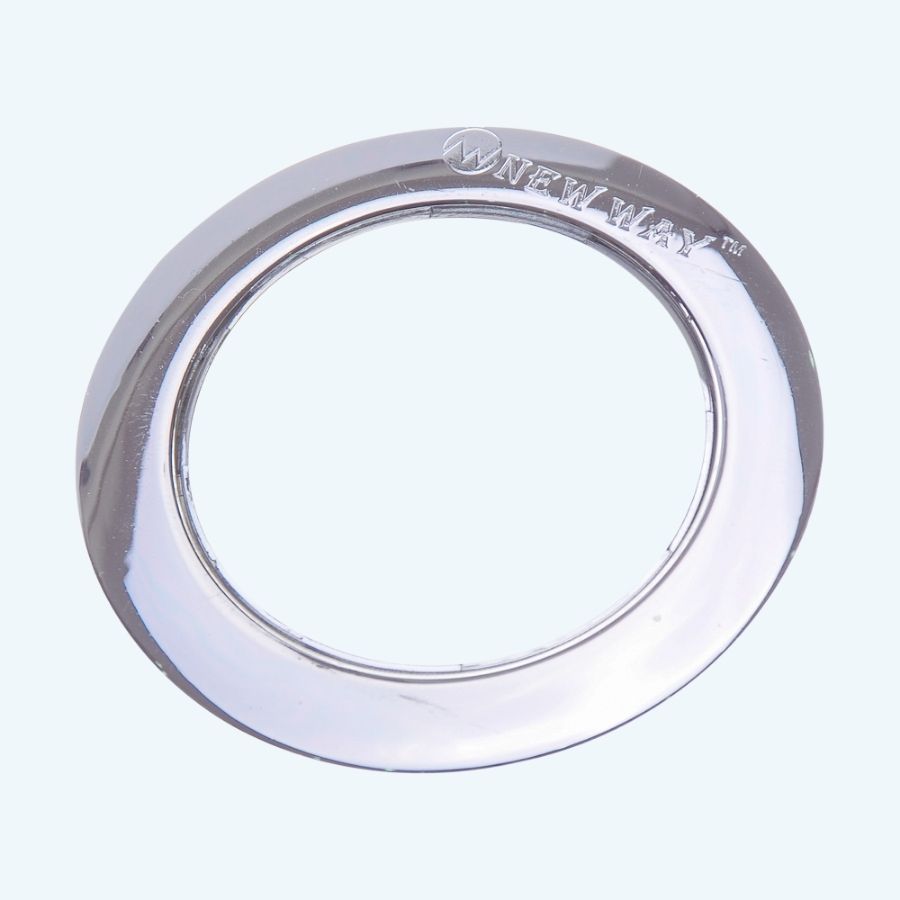 Talk to New Way
Curtain Eyelets Expert
When it comes to eyelets, New Way is one of the largest wholesaler and manufacturer in Malaysia. We have 2 Injection machines producing eyelets 365 days. Here in New Way, we have more than 50 colors and styles for you to choose from.

Our eyelets are top in quality with extremely strict quality control in finishing. Fix them up onto your curtains and blends them well with your interior decoration and create the perfect home you ever wanted.
New Way Eyelets Inspirations
Curtain Langsir Eyelets (Pattern)
Eyelets (Sandy)
Eyelets Sandy (Matt Silver)
Eyelets Sandy (Matt Gold)
Eyelets Sandy (Matt Purple)
Eyelets Sandy (Matt Brown)
Eyelets Sandy (Matt Blue)
Eyelets Sandy (Matt Champagne)
Eyelets Big (Matt Purple)
Eyelets Big (Antique Green)
Eyelets Big (Matt Silver)
Eyelets Big (Chrome Gold)
Eyelets (Small)