Premium Hotel
Ripple Fold Curtain Tracks Manufacturer
Premium Hotel Ripple Fold curtain track series (" S Track Curtain" or "Snake track curtain") is New Way's latest 2021-2022 newly launched product. It is currently the industry very best signature ripple fold curtain tracks and is widely installed in majority of 5 star hotels in Malaysia. Notable 5 star hotels include Westin, Four Seasons, JW Marriott and Hiltons. This premium hotel tracks are so durable, quiet and smooth in operation under huge curtain load making it an ideal choice for high end hotels and bungalows.
Premium Hotel Ripple fold curtain track is available in a single color with high quality electrophoresis anodized white finishing. It has a white PVC plastic inside to ensure smooth and quiet operation when opening or closing curtains. The mounting hardwares are universal across all New Way's product in that Super Doso series curtain rails brackets can be used for this premium track.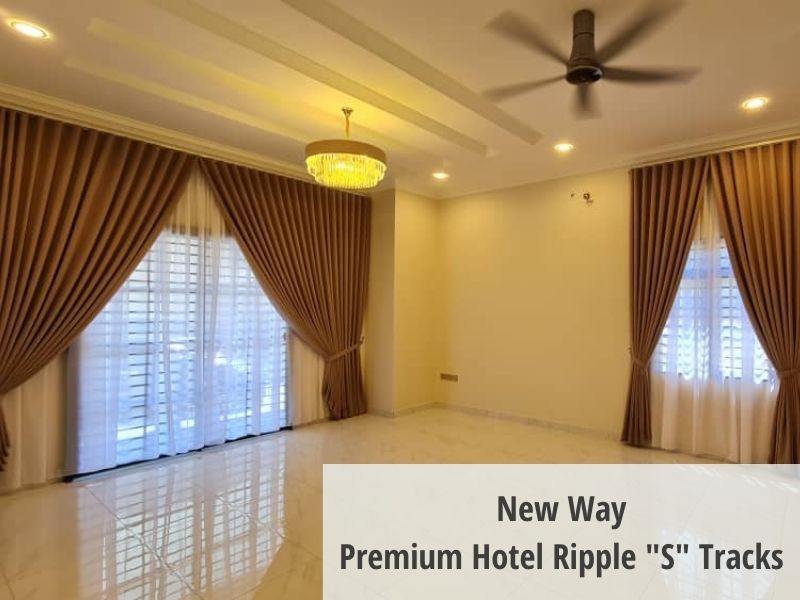 Premium Hotel Available in 2 Styles
1) Ripple Fold S Tracks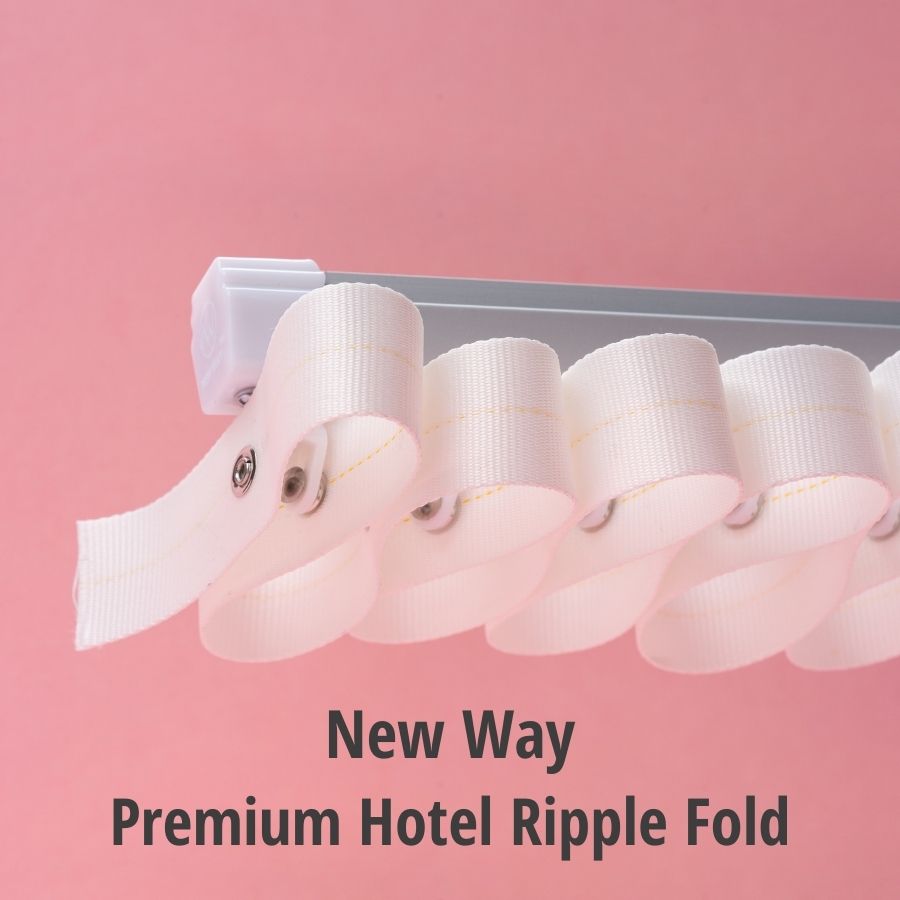 2) Heavy Duty Silent Tracks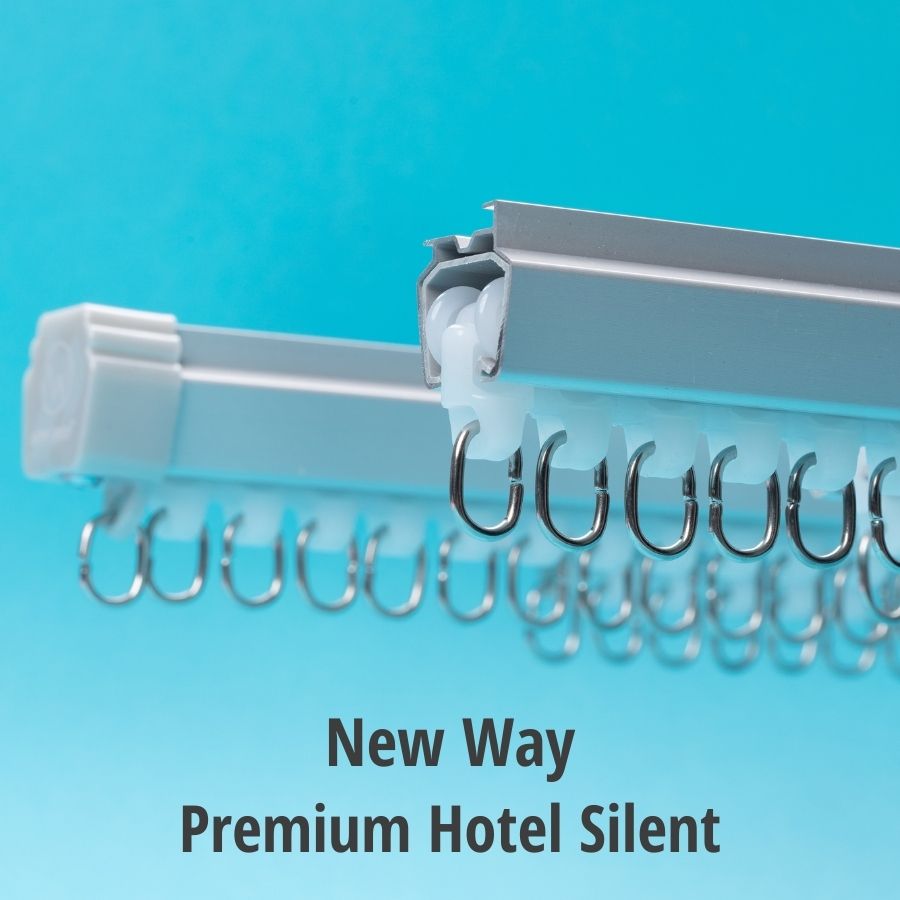 Premium Hotel Curtain Tracks Benefits
Extremely Silent & Smooth
The main benefit of this premium ripple fold curtain track is its innovative design that enables users to move even the heaviest curtains (up to 4m in height) in complete and total silence. No clacking as the curtains are drawn open and no need to tug or pull because even heavy drapes glide smoothly.
Don't trust our words, check the video beside to see it in action yourself.
Exclusive ripple fold formula provided
We have designed and perfected our ripple fold snake track formula to calculate the minimum number of rollers and tapes needed for any curtain track width. You can save at least 20% on the material cost using our exclusive ripple fold formula.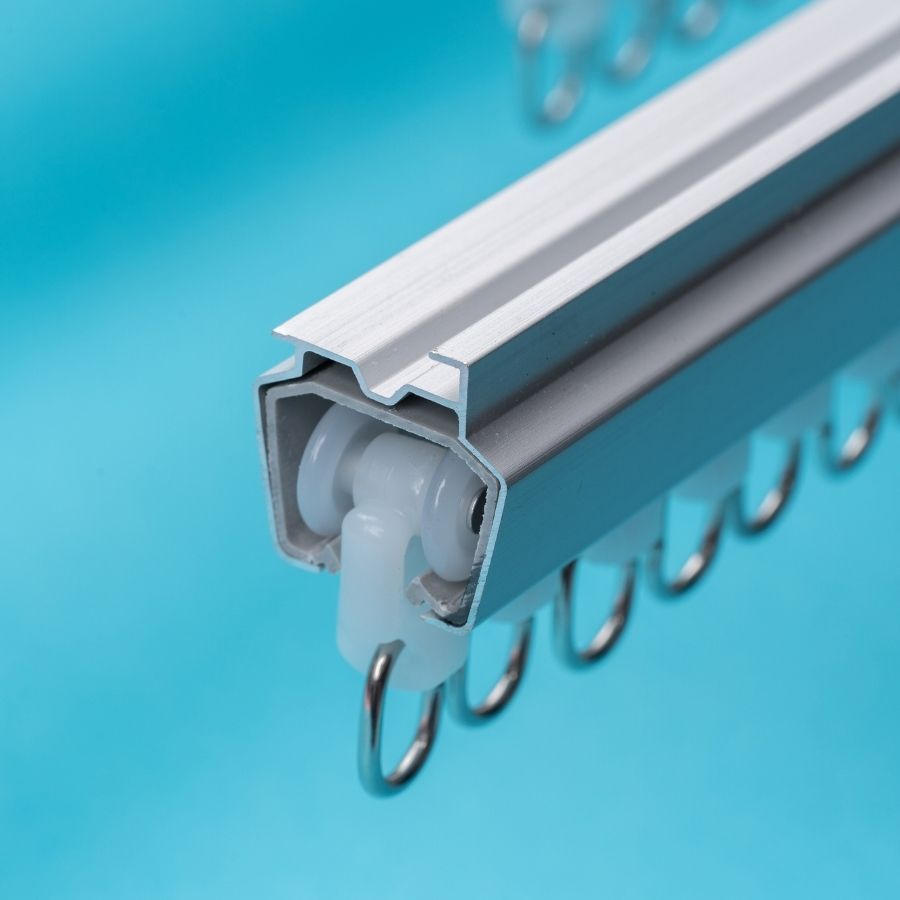 Heavy Duty & Durable
Premium Hotel tracks are made from highly durable PVC and extremely thick aluminium. Mounted flush to the wall or ceiling, they can create any sort of bespoke look to the windows, and handle loads of almost any curtain weight.
Whether it is for a single window in a home or an array of larger windows in a commercial space, you can count on these subtle, attractive, durable and flexible tracks to give the good looks and quality desired. Opt to do an installation from the ceiling or mount the hardware to the wall, you can add one or two panels to each window. Create an endless array of looks and count on years of performance from this premium hotel series.
Sold in 6.1m lengths, they can be used for windows of almost any size and offer a premium solution to high-end bungalow houses.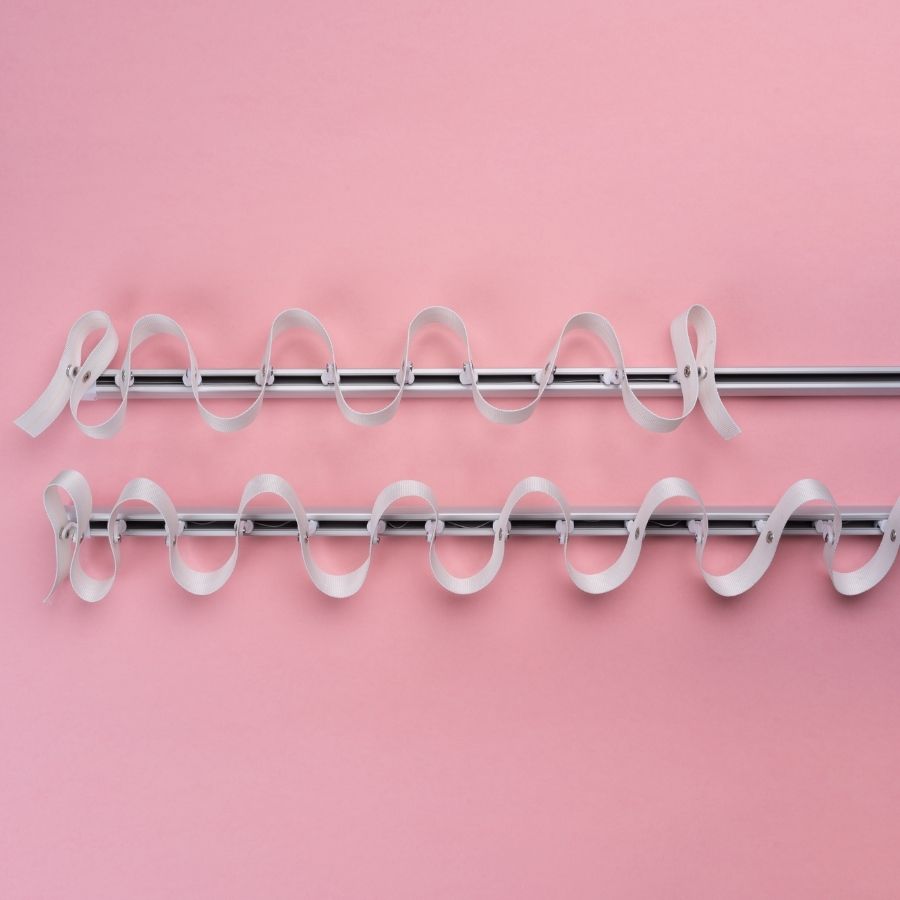 Ripple Fold Curtains Spec
Premium Hotel Ripple Fold curtain track comes in the following specifications:
1) 125mm ripple fold tapes / 107mm ripple fold tapes
2) 60mm ripple fold runner distance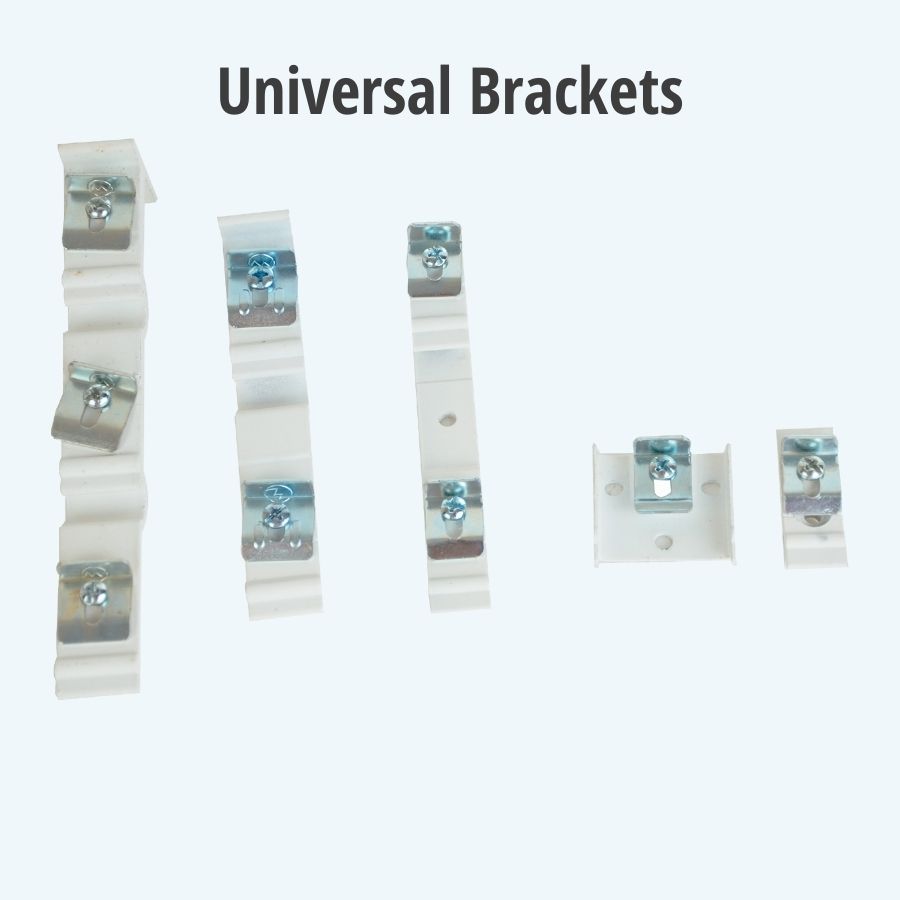 Universal Brackets
Premium Hotels series brackets are universal! You do not need to purchase a new set of brackets for this series, you can reuse the brackets from our classic curtain rails & tracks series. Everything is interchangeable!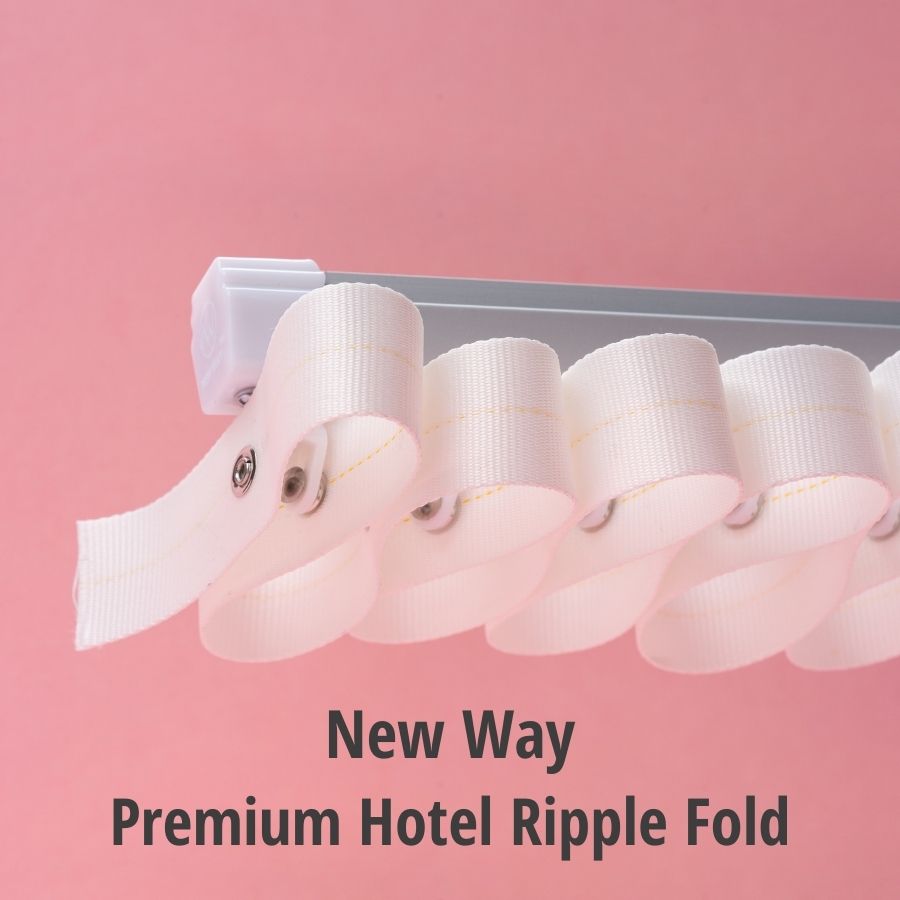 Talk to New Way
Ripple Fold Snake Track Manufacturer
New Way is proud to be the first in Malaysia to introduce ripple fold curtain that is extremely silent and smooth during operation (due to the inner PVC layer)

Our Premium Hotel come with 2 styles:
1) Ripple Fold S Tracks
2) Heavy Duty Silent Tracks

Register to be our dealer and try out our signature Premium Hotel series curtain tracks.
Premium Hotel Curtain Tracks Pictures