Curtain Tapes Manufacturer Malaysia
Why use curtain tapes when there are many curtain hooks and pre-made panels available?
There are many reasons that curtain tapes are put to use. The best quality curtain tapes guarantee that hooks fit very snugly and allow minimal movement. While you can manually create french pleats with our premium curtain hooks, curtain tapes can give you the ultimate control over the pleating, and make it even easier to create the very precise or clean looks desired. New Way manufactures curtain tapes for french pleats, singapore pleats and many others.
Curtain tapes also make it very easy to hang drapes around corners or following curves, such as in bow or bay windows. And also, they are easy to use and can be ironed, washed or dry cleaned without any problems. Plus, these curtain tapes can turn flat panels into highly decorative pleated options.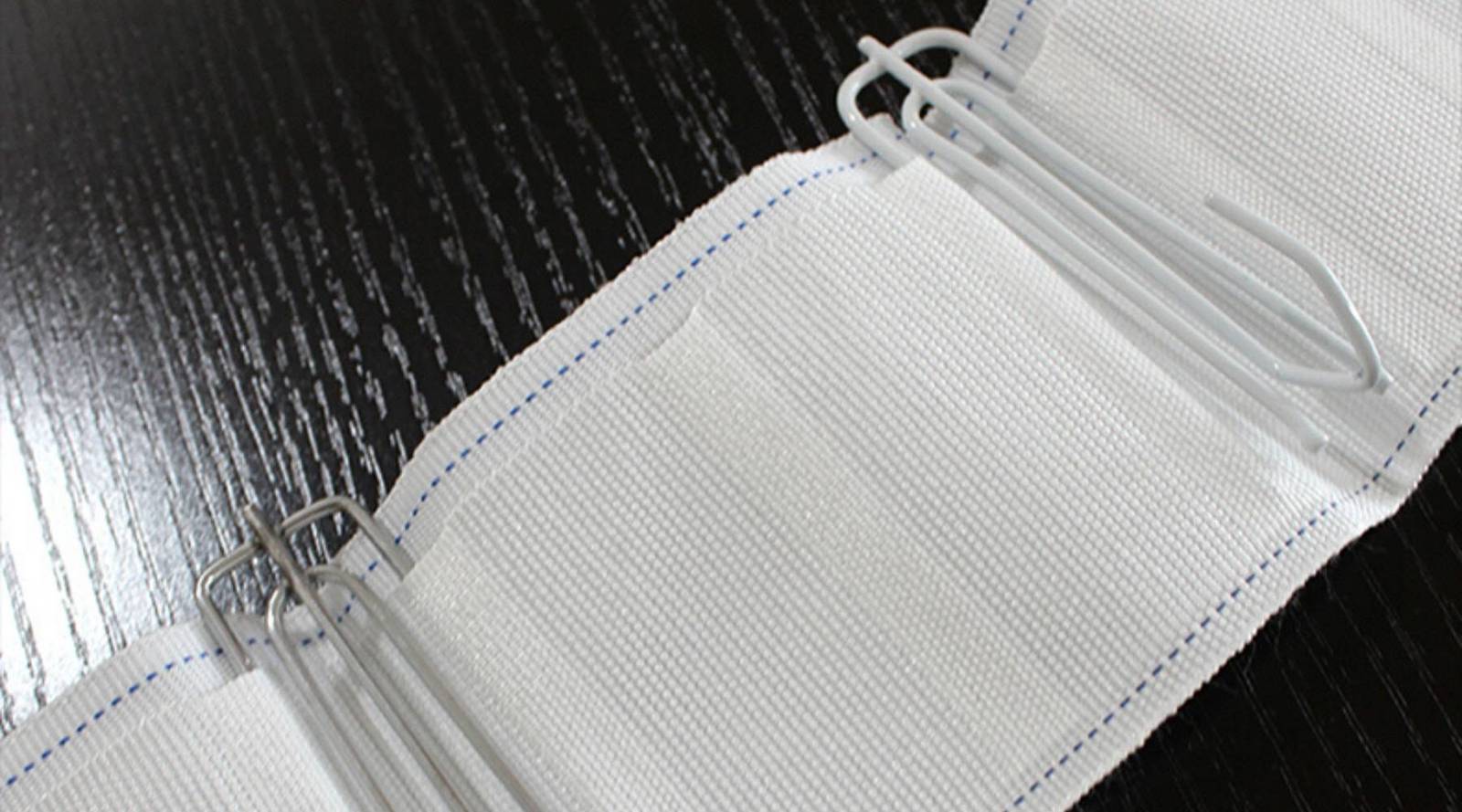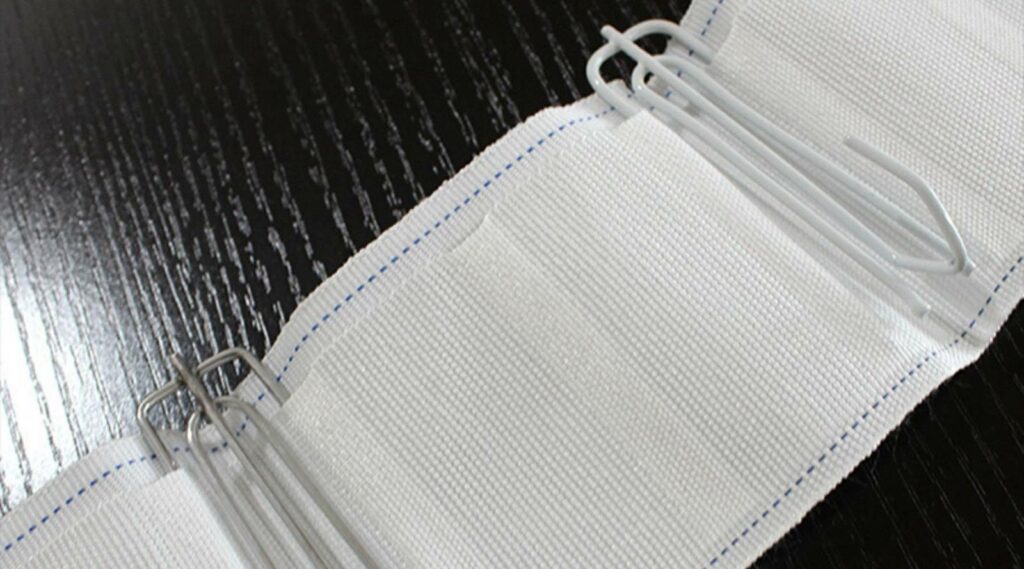 How to Select Curtain Tapes
While some experts might say that you require any number of different curtain tapes for specific installations, there really are just two concerns:
The weight of the curtain or fabric – Is it a sheer material or is it a medium to heavier curtaining?
How it is to be installed – What sort of curtain hardware is being used and can the tape you selected work with hooks suitable to that installation?
Of course, you will also need to have the tapes installed on the curtains or find a provider that can add them to the curtains purchased. Then, you select the types of hooks required and can easily and instantly enjoy creating the look desired.
How Curtain Tapes Work
You may not be familiar with just how a curtain tape does its magic. The way that they work is very simple. The tape is chosen based on the design or outcome desired. Quite often it is a 3 to 3.5-inch tape, meaning that it is around that width and then it has tabs that can accommodate the prongs of curtain hooks. Using them, you can gather a single pleat or make multiple pleats and then simply hang the panel from the curtain rod or other hardware.
You will have to be aware of the overall bulk or weight of a curtain since making larger pleats in thick fabric can be very difficult and require specific hooks, but most curtains and panels can pleat quite nicely when fitted with the tapes.
Can they be used with sheer or lacy panels? Yes, the tapes work very well with any material or fabric, and even when it is an ultra-sheer or lightweight option, tapes can be attached and hooks used to create any sort of look.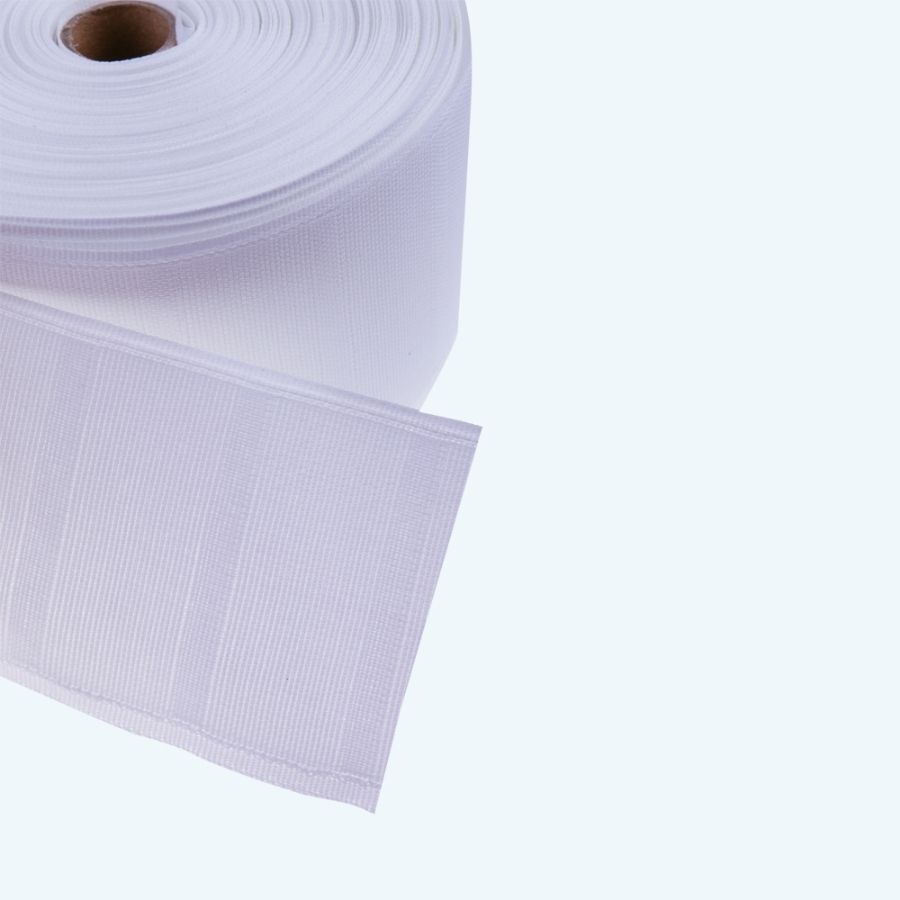 Talk to New Way
Curtain Tapes Manufacturer
New Way is one of the top curtain accessories manufacturer in Malaysia. We provide a wide range of curtain tapes of various quality for you to choose from.
Select the best curtain tapes for your curtains and draperies collections here at New Way. We use high-quality yarn for these curtain tapes and it guarantees quality. Let our salesperson helps you in making this great choice.
New Way Curtain Tapes Inspiration