Window Blinds and Shades Manufacturer in Malaysia
Window blinds have more variety and are often preferred for their adjustability – they can be opened to let light in, or shut tight for maximum privacy. This is especially true for the weather condition in Malaysia. They're arguably the least expensive type of window covering available, can easily be repaired, and require less maintenance.
Although blinds require very less maintenance, you should understand how extremely important it is to be meticulous about the quality of blinds you select, how they are installed and how to properly use them. The quality of the blinds and shades would largely depend on its mechanism and its materials. In addition, top notch installation by professional installer is very important as it is determines the longevity of your blinds. Thus, it is highly recommended to hire a professional installer who has the experience, tools, time and industry knowledge required to install your blinds. Like most of your household items, your blinds need to be handled with care.

Top #1 rated New Way blinds manufacturer can give you proper advice on how to use your blinds, depending on the blind selection. New Way provides its customers with the latest smart shades technologies, in addition to its wide range of fabric selection.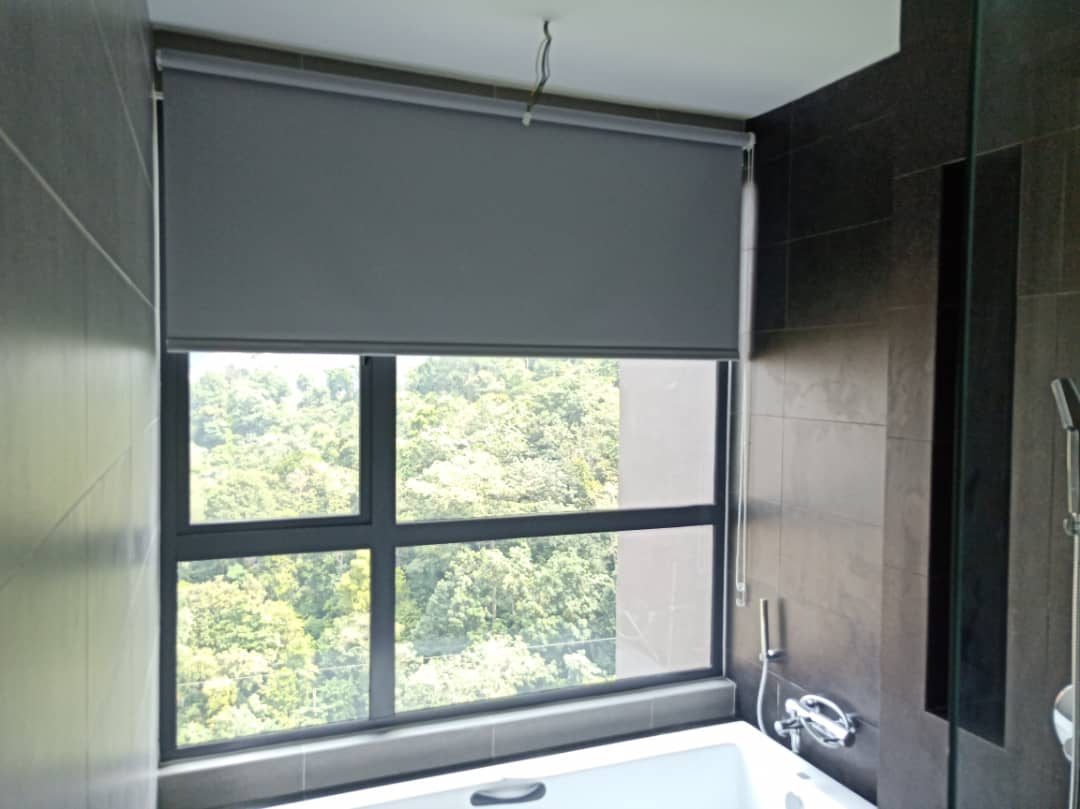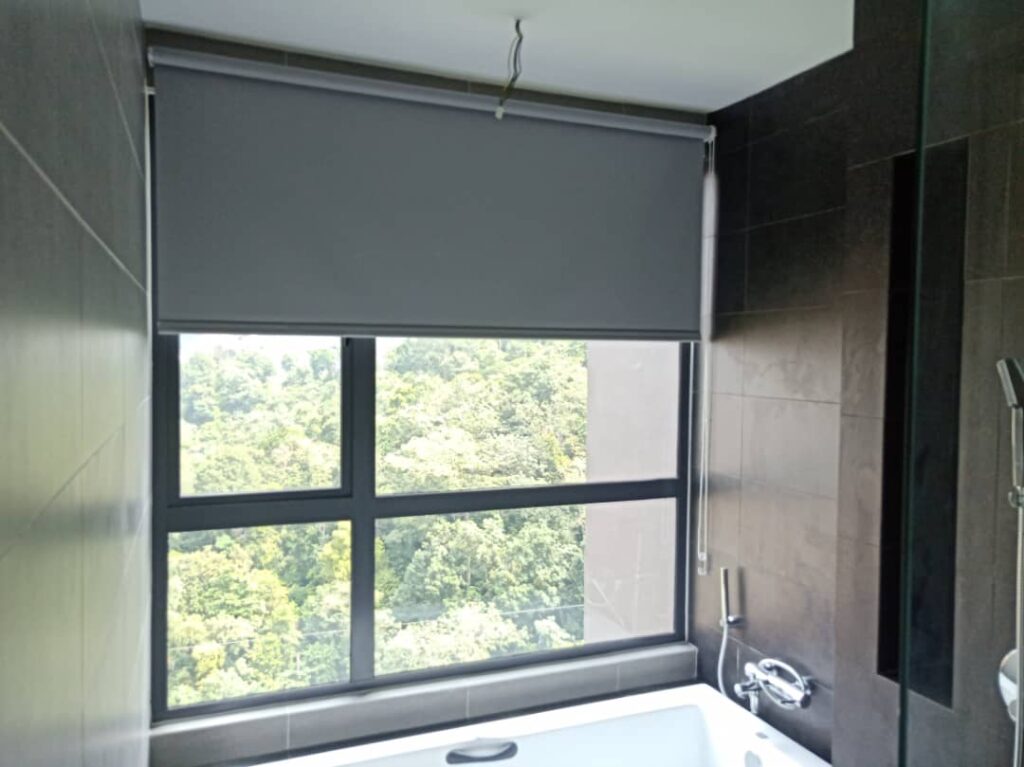 Roller blinds are the most economical type of blinds and extremely easy to maintain. This is why roller blinds have rapidly gained in popularity throughout Malaysia.

Easy to use and maintain, they are unlike curtains as they are cleaned less often and will not allow dirt and debris to cling easily.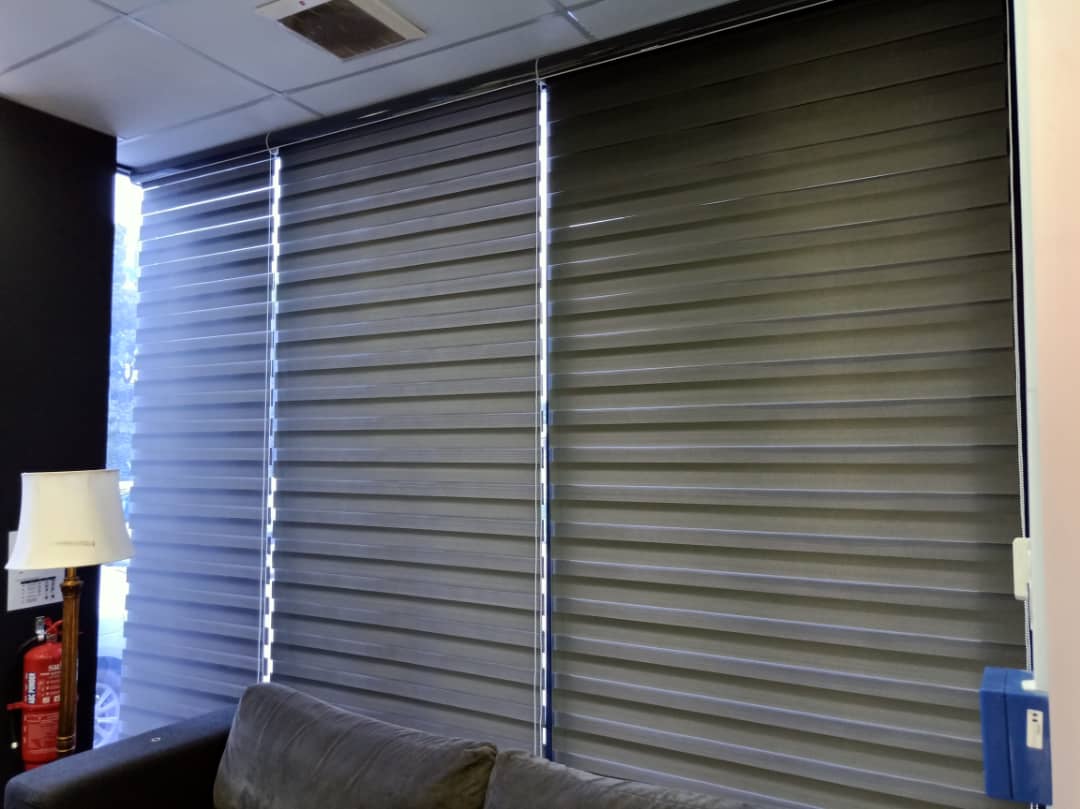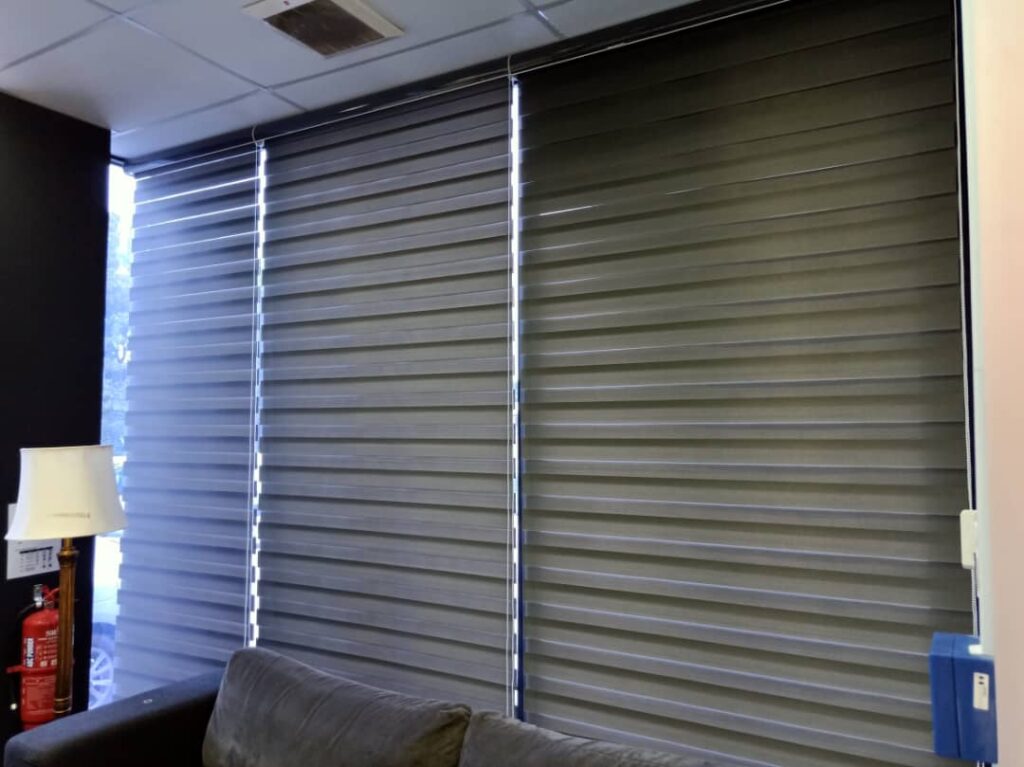 Zebra blinds are sometimes referred to as Korean blinds, dual blinds, rainbow blinds, combi-blinds, and shadow blinds.

It contains a couple of fabric layers and are usually comprised of perforated (sheer) and polyester material. Zebra blinds dazzle your friends and family with today's hottest trend in custom window treatments.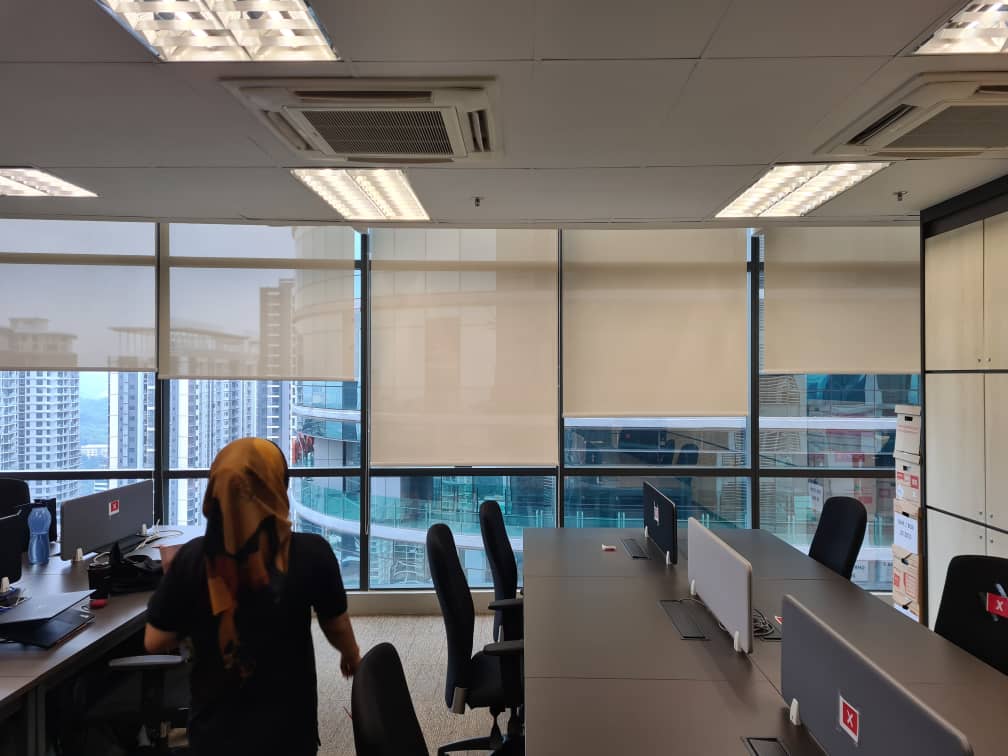 New Way has more than 1000+ fabrics and colors to choose from that tailored for commercial purpose ranging from blackout to sunscreen materials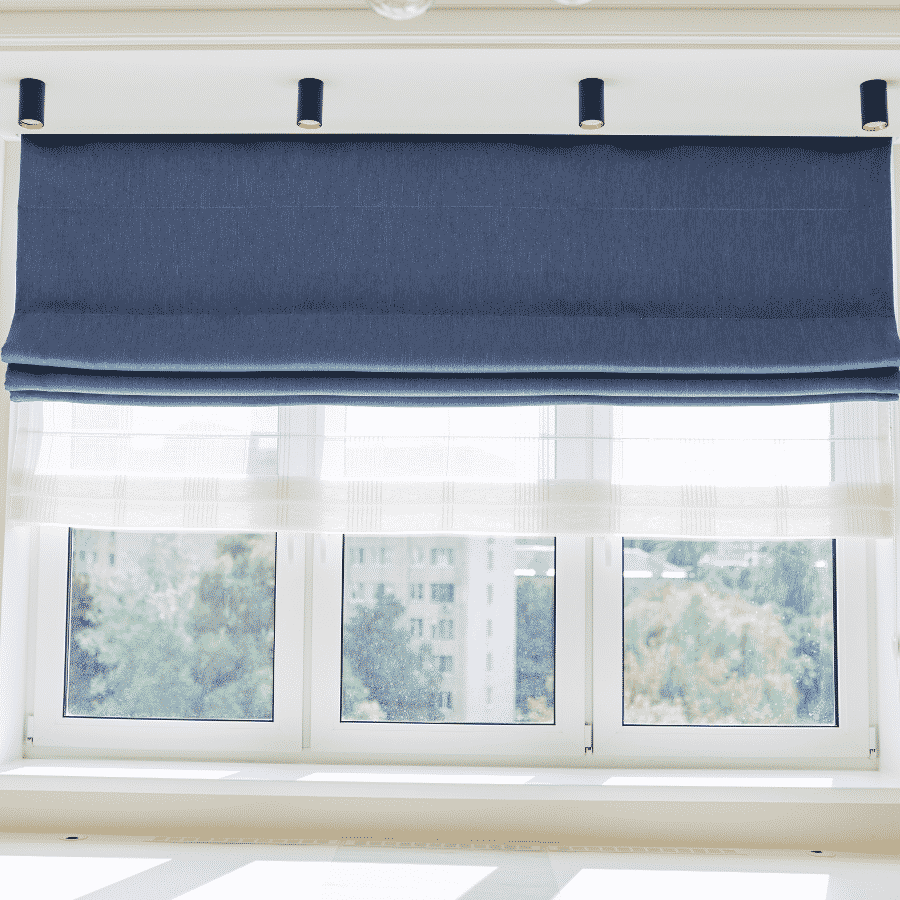 Roman blinds give the elegant feel of drapes but with added functionality and versatility of modern window shades.

New Way manufactures roman blinds since 1993 and you can choose from a variety of fabrics, patterns, textures, colors, and fold styles.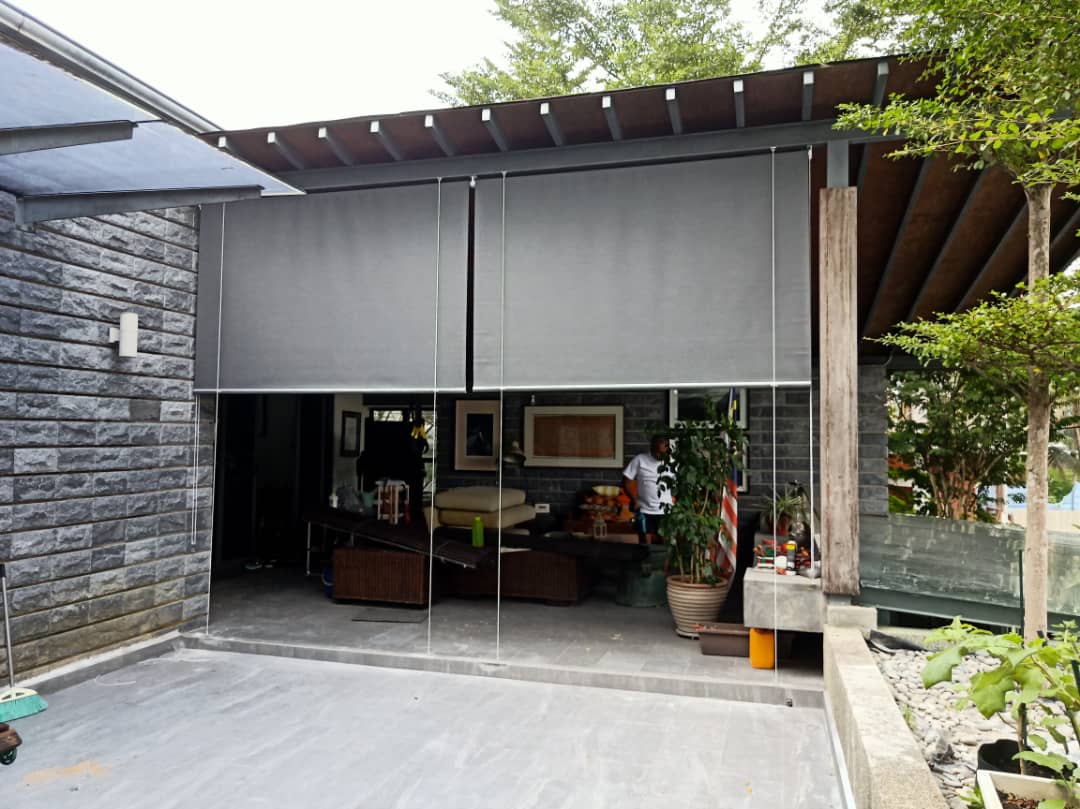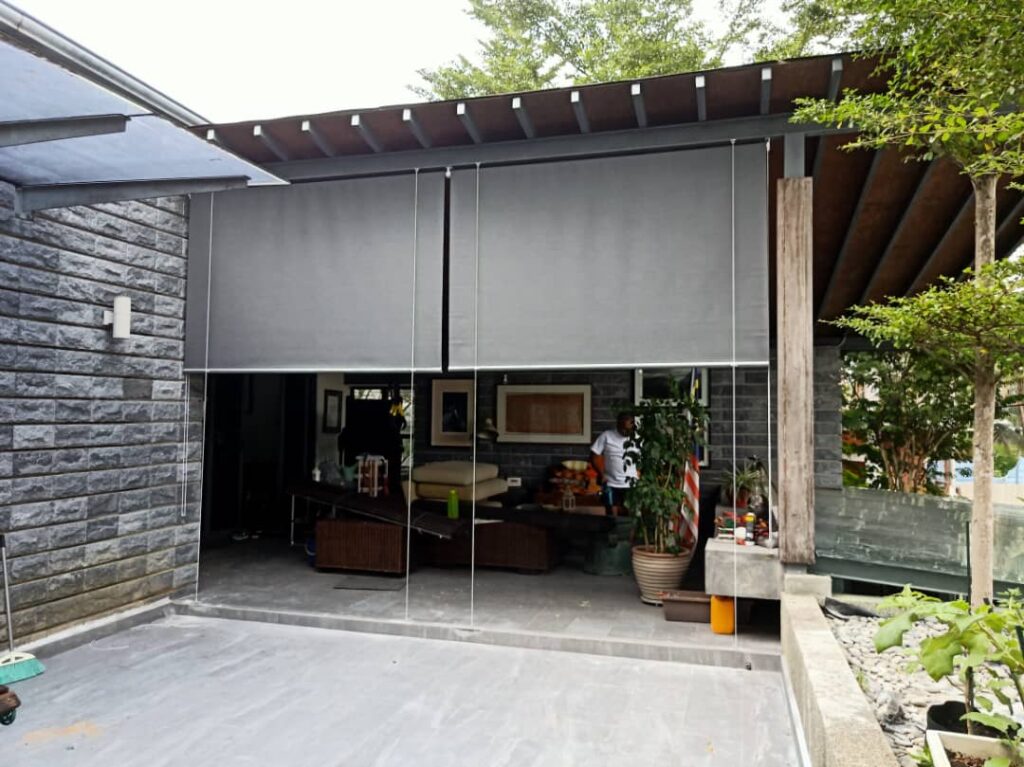 Outdoor roller blinds should be able to withstand two types of intense weather conditions in Malaysia: heat and dampness.

If you find that your outdoor living space is one of these extremes: too hot, too bright, too cold, too wet or too windy, then you need to consider installing outdoor blinds. Your al fresco space is meant to be enjoyed. And to do that, perhaps it's time to invest in top-notch, high-quality waterproof and windproof outdoor blinds.